Navigating middle school is tricky terrain, even under normal circumstances.
Imogene, who goes by Impy, is entering middle school for the first time after growing up living in the Florida Renaissance Faire with her annoying little brother and her parents as cast members at the faire.
Now that she is old enough to train as a squire, she can't wait to participate in the jousting, human chess match, and other knightly duties. But first, she has to enter a place more dangerous than a dragon's lair: middle school.
It is not the idyllic pace she imagines it to be. It's filled with mean older kids, locker combinations that are hard to remember, and the ordeal of making new friends. As Impy balances her "at home" identity as a squire in the Florida Renaissance Faire, filled with period costumes and speaking Olde English, she is embarrassed to share this part of her life with her new friends from school.
Where does she belong?
This graphic novel is filled with a great cast of characters, familiar middle school anxiety, and, of course, all the merry fun of a Renaissance Faire!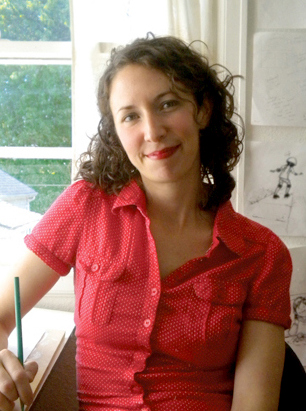 So, lords and ladies of the land, we welcometh you to a night with the creator of All's Faire in Middle School, Victoria Jamieson. Jamieson won a Newberry Honor in 2016 for her first graphic novel, Roller Girl.
For fans of Raina Telgemeier's Smile and The Baby-Sitters Club graphic novels, All's Faire in Middle School will be a delight.
The Tuesday event starts at 5 p.m. with a reading in Lemuria's DotCom building in Jackson. A ticketed signing will follow.