Halloween. It's finally here!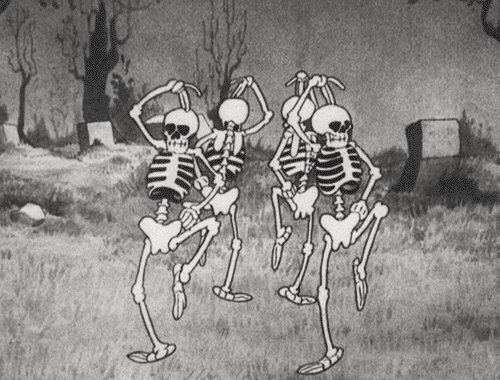 But that means it's almost over, as well. But if you're the kind of person who loves to hear the fallen leaves rustle against your window pane as you curl up under your blanket on a couch watching a scary movie, the thrills don't have to end when October does. I'm here with two books that came out this year that you may have overlooked, that are sure to keep on giving you chills and goosebumps long after your Halloween candy gives out.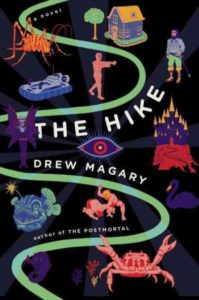 The first book I'd like to talk about is The Hike by Drew Magary. I have  become a fan of Magary over the past couple of years through his columns on Deadspin, which come across a mixture of self-aware dad/bro humor (trust me, it's not as cringe-inducing as that sounds) with a lot of talk about football. So when I heard he had a book coming out, I was thrilled. When I heard it was a novel about a guy who gets lost on a walk in the woods and finds himself in a horror-esque wonderland, I was…less thrilled.
But when I finally gave it a chance, I was really drawn in. Ben, the main character, must face down the traumas and disappointments of his past, as well as the contents of his nightmares, to achieve self-actualization. If he ever leaves the Path, he will die. If he stays on the path, he will encounter dog-faced men, a talking crab, a friendly giant cannibal, and a monster lord. He must come to grips with existential dread and isolation from what he misses most in the world–his wife and three children. The whole experience of reading the book was surprisingly moving without ever losing its page-turning momentum.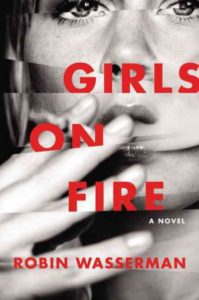 The second book I'd like to recommend is Girls on Fire by Robin Wasserman. The story begins on Halloween night in 1991 with the apparent suicide of a local jock in the woods near a small Pennsylvania town, and ends one year later in the same place with a meeting of three girls who know the truth. In between, average girl Hannah Dexter (who would be played by 1990s Thora Birch, if I was adapting this movie) is used as a pawn in a game between queen bee Nikki Drummond and outcast, Kurt Cobain-obsessed rebel Lacey Champlain. Hannah must
discover who she is and who she can trust, before it's too late.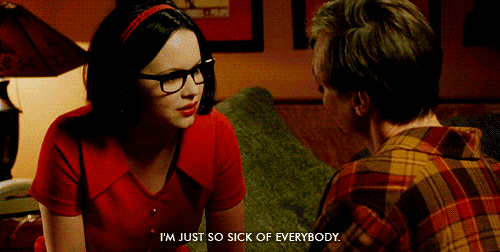 Set against the "Satanic Panic" of the era (that also underlined the excellent Only Love Can Break Your Heart from earlier this year), the novel shows that sometimes the monster lies not without, but within. The atmospherics in the book are just off the charts.
So, after you're done throwing away your jack-o-lanterns, taking down your decorations, putting up your costumes, getting the toilet paper out of your trees, and eating all of your candy, bundle up with this two books and keep the Halloween flame flickering long into November.