Picture an upbeat thriller about a scrappy dock worker who gets tangled in a web of murder, corporate espionage, and organized crime. Now picture a work of speculative fiction that imagines a future where humanity has industrialized the surface of the moon and turned it into a tourist trap for the very rich. Mix the two together and you've got Artemis, the latest from Andy Weir.
Weir burst onto the scene in 2011 when he self-published his debut novel, The Martian; a fascinating first-person tale of sarcastic botanist Mark Watney, who is stranded on the surface of Mars, which was adapted into an Oscar-Nominated movie in 2015.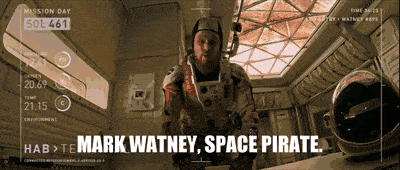 Artemis is a worthy successor, and is like its predecessor in many ways; utilizing a sarcastic narrator to soften the blow of the heavy, hard-sci-fi concepts that Weir once again throws at the reader.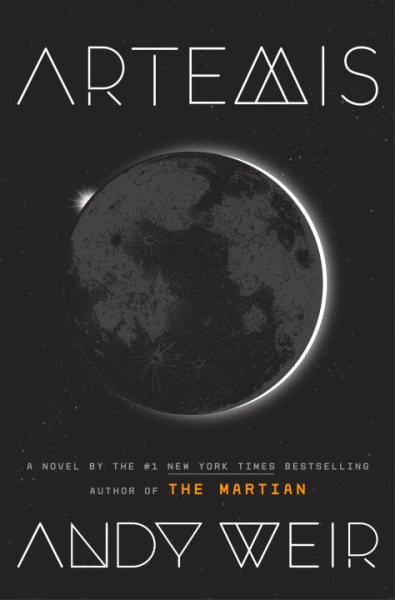 That being said, Artemis is not just for fans of Science Fiction. In a literary landscape dominated by seriousness, Artemis offers something different; a fun adventure with a backdrop that still touches on many social issues, but doesn't allow them to overtake the story. It is an escape into a future that may not be necessarily bright, but is certainly exciting and has the reader, consistently curious as to what would happen next.
The novel takes place on the eponymous moon colony, "Artemis", which is essentially a series of metal bubbles stuck to the surface of the moon. Artemis is divided between luxurious sections that cater to the rich tourists and the even richer inhabitants of the colony, and some that house the impoverished factory workers and tradesmen that are necessary to keep Artemis alive.
Our protagonist, Jazz Bashara, is the daughter of a welder and an aspiring smuggler who uses her position in the loading bay to sneak contraband in and sell it to wealthy residents, but when one of her clients offers her a large sum of money for a less-than-legal job, she is pulled into the criminal underground that she never knew existed.
One of the strongest qualities of the book is its characters; they are uniquely driven, expertly described, and surprisingly colorful. Jazz is sardonic, biting, and cynical in the best ways, and makes for a relatable narrator whose perspectives and descriptions really make the book inimitable and kept me laughing throughout. So, even if you think science fiction isn't your thing, Artemis may still be for you, so come by our sci-fi section this week and get a copy; you won't regret it.
Signed first editions of Artemis are available on our website.