"The Last Tycoon" by F. Scott Fitzgerald. New York, NY: Scribner, 1941.
F. Scott Fitzgerald published four novels and numerous short stories before his early death from alcoholism. Throughout his career, he had his critics and did not achieve his status as one of the most influential modern American writers until after his death. The author of "The Great Gatsby" was working on a Hollywood novel at the time of his death which would be published posthumously as "The Last Tycoon."
In the early fall of 1939, Fitzgerald sent a proposal for a story to Collier's magazine. The editor agreed to serialize the novel if Fitzgerald would send a 15,000 word advance for his approval. The screenwriting experience and his relationship with movie producer Irving Thalberg fueled his ideas for the novel but the actual writing only took a few months. With his health deteriorating, Fitzgerald failed, however, to reach the 15,000 word advance for Collier's and instead sent in only 6,000 words. He was rejected in a telegraph but with a request for more work by Collier's Kenneth Littauer: "FIRST THOUSAND WORDS PRETTY CRIPTIC THEREFORE [sic] DISAPPOINTING . . ."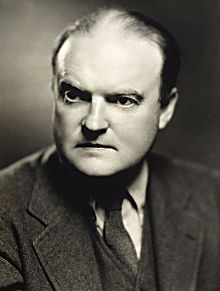 After his death in 1940, a longtime critic and friend Edmund Wilson secured permission from Fitzgerald's family to publish "The Last Tycoon." Wilson had never held back his negative criticism of the author's work, even from Fitzgerald's beginnings when Wilson published a satirical poem arguing that the young writer's work was shallow and superficial. But Wilson was deeply affected by his death, expressing in a letter to Fitzgerald's wife, Zelda: "I feel myself as though I had been suddenly robbed of some part of my own personality."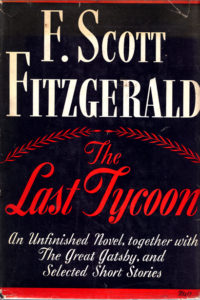 Wilson, who must have felt some regret at being so critical of what he often called a "commercial" and "trashy" writer, decided to set the tone for Fitzgerald's legacy by preparing his last manuscript and titling it "The Last Tycoon." It would be published in book form accompanied strategically by "The Great Gatsby" and selected short stories. In the Foreword, Wilson announced "The Last Tycoon" to be "Fitzgerald's most mature piece of work" and "the best novel we have had about Hollywood." Other critics followed with similar praise. Novelist J. F. Powers asserted that "The Last Tycoon" contained more of his best writing than anything he had ever done and Fitzgerald's best had always been the best there was."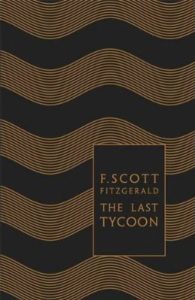 Fitzgerald's influence, his attention to the illusive American dream, is seen in the work of Richard Yates, J. D. Salinger, Joseph Heller, and many contemporary writers. Mystery writer, Raymond Chandler, wrote that that "Fitzgerald is a subject no one has the right to mess up . . . He had one of the rarest qualities in all of literature . . . The word is charm—charm as Keats would have used it . . . It's a kind of subdued magic, controlled and exquisite." While Fitzgerald had sold less than 25,000 copies of "The Great Gatsby" at the time of his death, this book has now sold over 25 million copies worldwide.