We all know how the song goes: "On the first day of Christmas, my true love gave to me…a partridge in a pear tree."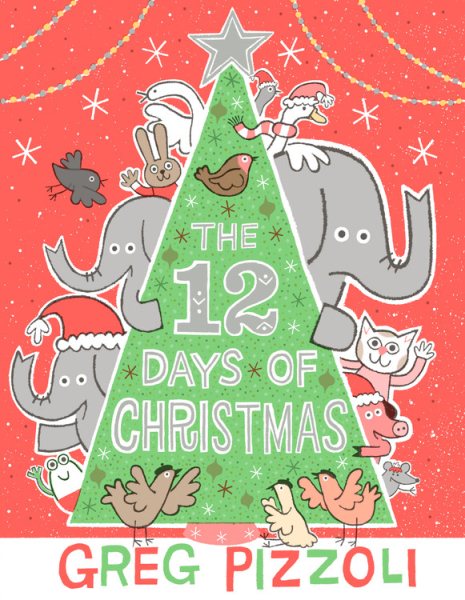 Followed by turtle doves, french hens, and five golden rings. Greg Pizzoli re-imagines this classic Christmas carol in his newest picture book for children, The Twelve Days of Christmas. With each introduction of a new day of Christmas, an elephant family receives the gift that corresponds to each day according to the carol. Have you ever really stopped to think about what would happen if you had a room filled with an assortment of birds? Namely, six geese a-laying and seven swans a-swimming? It would be chaos. Pizzoli takes the this carol and makes it literal, making parents and young readers alike giggle over the growing amount of gifts that the little elephant family just does not know what to do with.
You may recognize Greg Pizzoli from his picture book The Watermelon Seed, which won a Theodor Seuss Geisel Award in 2014. Join Greg at Lemuria Books on Friday, December 1, to kick off the holiday season with a signing and story time for The 12 Days of Christmas, from 3 p.m. to 4 p.m.
Can't make it but want to reserve a picture book as a gift for the holidays? Call us at 601-366-7619 or visit our website.