Ron Rash, man.  Ron.  Rash.
In a previous blog, I waxed poetic (or, maybe I approached giddy) about Ron Rash's writing.  I've yet to encounter a writer who can shift gears so seamlessly between genres.  His short stories are perfect, his poetry is stunning, and his novels are exquisite.  His most recent foray into long-form fiction, The Risen, does not disappoint.  While it doesn't quite have the punch that his previous novel, Above the Waterfall, does, it's still a fantastic read.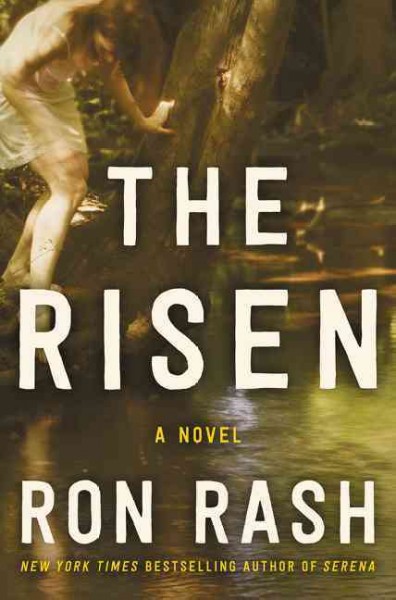 Like all of Rash's fiction, The Risen is set in North Carolina, and this place informs both the characters and plot.  Our narrator, Eugene, tells us two parallel stories: first, he recalls his youth, specifically the summer of 1969, in which his sixteen-year-old self and his older brother Bill meet Ligeia, a rebellious teenager spending the summer away from her native Daytona Beach.  Ligeia's parents have shipped her to live with relatives in small-town North Carolina as a way of insulating her from the drug-fueled lifestyle she had created for herself.  Instead of detoxing, though, Ligeia uses her charms to pull Bill and Eugene into her world, causing a rift to emerge between both the brothers, and their domineering, manipulative Grandfather.
Second, Eugene also spends time in his present day, which is equally fraught. Bill has become a well-known and respected surgeon (following in Grandfather's medical footsteps), while Eugene's alcohol abuse has dried up his potential talent as both a novelist and English professor.  The two plotlines converge, however, when Eugene comes across a news report of the discovery of a body next to the creek at which he, Bill, and Ligeia would rendezvous for teenage mischief—namely, drug use (thanks to Bill and Eugene lifting painkillers from Grandfather's clinic).  Eugene is convinced that the body is Ligeia's and, after pressing Bill for the truth, ends up discovering some troubling truths about himself, his Grandfather, his brother, and his past.  He also makes some revelations to us, the readers, that were hinted at but never fully explained.
The beauty of so much of Rash's work is the music in his language—his prose is flowing and gorgeous.  Above the Waterfall was  a slow, dense read because of Rash's poetic wording.  The Risen is still beautiful, but reads at a much quicker clip.  Unlike most of Rash's other writing, The Risen's use of parallel plots adds a touch of complexity to the work.  Don't worry, though: this isn't indecipherable  (I'm looking at you, William Faulkner).  Eugene's narration is clear and the reader is never confused whether we're following him in the past or the present.
The Risen would make a fantastic gift for someone who needs an enjoyable read, or as a gift to yourself as a break from the hustle of the season.
Ron Rash will serve as a panelist on the "Larry Brown, the South, and the Modern Novel" discussion at the Mississippi Book Festival on Saturday, August 19 at 1:30 p.m. at the State Capitol in Room 113.