My New Year's Resolution for 2018 is not fitness, money, or travel related. Instead, I am going to try to read at least one classic novel a month. You might laugh and think to yourself, "That's it? That's kind of lame." From someone who's never really enjoyed older books, aside from the occasional Jane Austen novel, it'll be interesting to see if I can pull this off! Classic novels tend to remind me of my high school reading, and we all know that reading isn't fun when it's something that's mandatory. I'm trying to make the old classics fun again; I'm already enjoying planning out what books I definitely want to read.
What classifies as a classic novel? Certainly anything found in our classics section at Lemuria, but my first choice, which I will tell you about in a little bit, can be found in our general fiction area. I decided to look up a definition and found that there's no actual checklist for picking and choosing what gets classified as a classic or not. I did find a good list that is helping me set my criteria for my list.
A classic expresses artistic quality.
A classic stands the test of time.
A classic has a certain universal appeal.
A classic makes connections.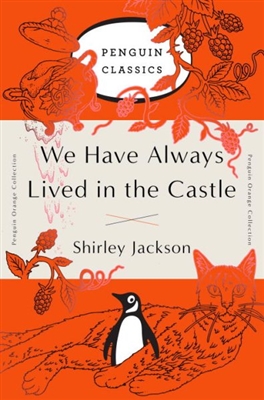 So, with these bullet points in mind, what did I pick as my first classic novel? I have started with We Have Always Lived in the Castle by Shirley Jackson. This is a book I have been wanting to read for a while, so I figured I would dip my toes in the classics water before diving into Oscar Wilde or Charles Dickens. Since this book was published in 1962, it's one of the newer classics on my list. So far, I'm enjoying it; I've been told it's kind of scary, so we'll see if I'm still enjoying when I get further into it.
Another newer one on my list is A Clockwork Orange by Anthony Burgess. I'll be honest and confess that I've started this one before, but put it down because I couldn't quite get into it. Now, that I'm a little older (and debatably wiser), I will give it another go. I'm going to be cheesy and coordinate some of the books to the time of year they remind me of. A Christmas Carol in December, Northanger Abbey (a romance) in February, Treasure Island in September (Talk Like a Pirate day… I know, it's a stretch). I'm still looking for a few more to round my list to 12, so feel free to leave me some suggestions next time you come into Lemuria!