Okay guys, I've had some books on the brain lately, and if you don't already know about them, then you should. They are The Night Circus by Erin Morgenstern, The Crown's Game by Evelyn Skye, and Caraval by Stephanie Garber. If you've ever talked to me at Lemuria, then I have probably told you to read The Night Circusand if you took that advice, then you really need to know about The Crown's Game and Caraval.
            "You think, as you walk away from Le Cirque des Rêves and into the creeping dawn, that you felt more awake within the confines of the circus.
You are no longer quite certain which side of the fence is the dream."
― Erin Morgenstern, The Night Circus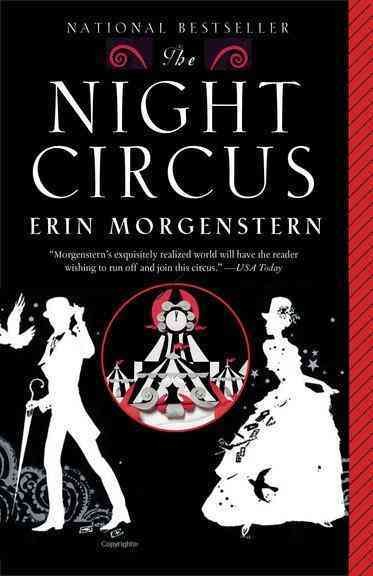 The Night Circus is hands down one of my favorite books I've ever read. With a story that travels between New York and England and everywhere in between, it twists and turns with a nonlinear time line that will keep the reader guessing about what is to come, and what is even real. There is a dark challenge that is being played out in the beautiful black and white tents of Le Cirque des Rêves, unbeknownst to the audience—and most of the cast. Celia and Marco are tangled in a game that neither of them quite knows the rules, let alone how to win. As they play this dangerous game of illustrious illusions, the web of those affected reaches further than they can possibly imagine and there will be consequences. Morgenstern spins a story of bowler hats, charmed umbrellas, boys reading in apple trees, and a garden made of ice. In this nocturnal world of black and white, you will find the most vivid and colorful characters and writing.
"For the winner of the game, there would be unimaginable power.
For the defeated, desolate oblivion.
The Crown's Game was not one to lose."
― Evelyn Skye, The Crown's Game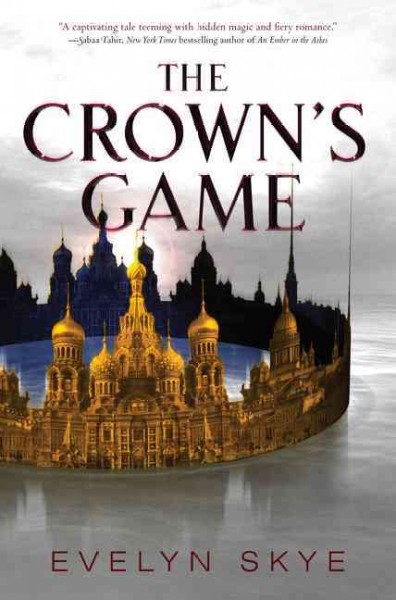 The Crown's Game was pitched to me as being like The Night Circus, but initially I was skeptical. I had yet to find a book that I would have put in the same category as The Night Circus, but indeed this book is. Set in a fantastical Imperial Russia full of rich historic details (thanks to Skye's degree in Slavic language and her love for Russian history), the book presents a dark and beautiful world. Russia is trapped between the Ottomans on one side and the Kazakhs on the other, so the tsar has only one option: to initiate the Crown's Game, where the only two enchanters will duel for the position of Imperial Enchanter, protector and adviser to the tsar. This dangerous game traps Vika, Nikolai, and Pasha. As the story is spun, these characters must navigate tense political situations, love, loss, and betrayal with the knowledge that they will have to die if either of the others wins. Skye's beautiful imagery and writing brings the magic right off the page. The Crown's Game is full of sparkling magic with a healthy dose of dark Russian folklore. Read it now so that you will be ready for the sequel that comes out in May 2017.
"No one is truly honest," Nigel answered. "Even if we don't lie to others, we often lie to ourselves. And the word good means different things to different people."
― Stephanie Garber, Caravel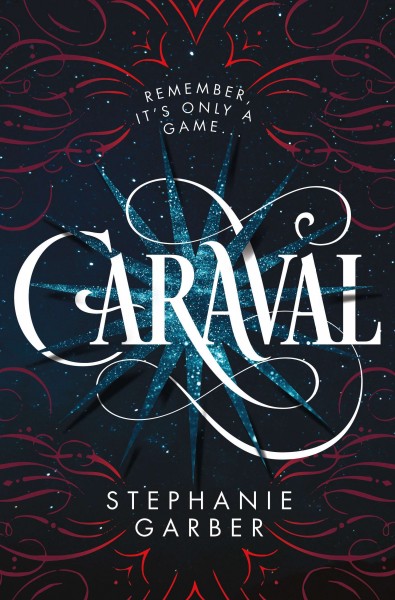 Caraval, which comes out today (Tuesday, January 31) has been sitting on the advance reading copy shelf, just begging me to read it for months. So, last week as I was procrastinating reading other books, I started Caraval. I finished in less than twenty-four hours (this includes the 8 hours of work). I knew within the first 40 pages that I was going to love it. The Caraval is not only a once-a-year performance, but also a dream that Scarlett has been dreaming since her Grandmother told her and her sister, Tella, about it when they were children. Now seeing the Caraval is suddenly an option, and a dangerous one at that. Will seeing the Caraval be the escape they have been looking for from their abusive father, or will it just be giving themselves over to another dangerous and powerful man? With the help of a mysterious sailor that seems to have secret motives, Scarlett enters into the magical world of the Caraval. You can either watch or play, but remember that they will try to make you believe it is real, although it is just a game. Garber spins a story that drags you in with the first page and doesn't let go through all the twist and turns, betrayals and alliances. You will not rest until you reach the very end. Keep your eyes out January 2017.
The Night Circus  by Erin Morgenstern was Lemuria's September 2011 First Editions Club selection. A signed first edition of the book can be found here.