At the end of every year, it is always wonderful to look back and see what great books were published and now on the shelves for children to enjoy reading.
Here are the Best Books of 2017 to you can give as a gift this holiday season. To see a more comprehensive list for each age group, click the links on the ages!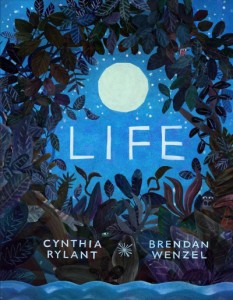 Life by Cynthia Rylant and illustrated by Brendan Wenzel, $17.99 (signed copies available at Lemuria)
The vibrant, life-filled illustrations are accompanied by one line of text per page. The story begins with an illustration of a small plant growing in the desert, with the line, "Life begins small. Even for the elephants. Then it grows." The following page shows a baby elephant reaching a trunk up to a larger elephant. "Life grows. Ask any animal on earth, what do you love about life?" A gorgeous book for a newborn or toddler.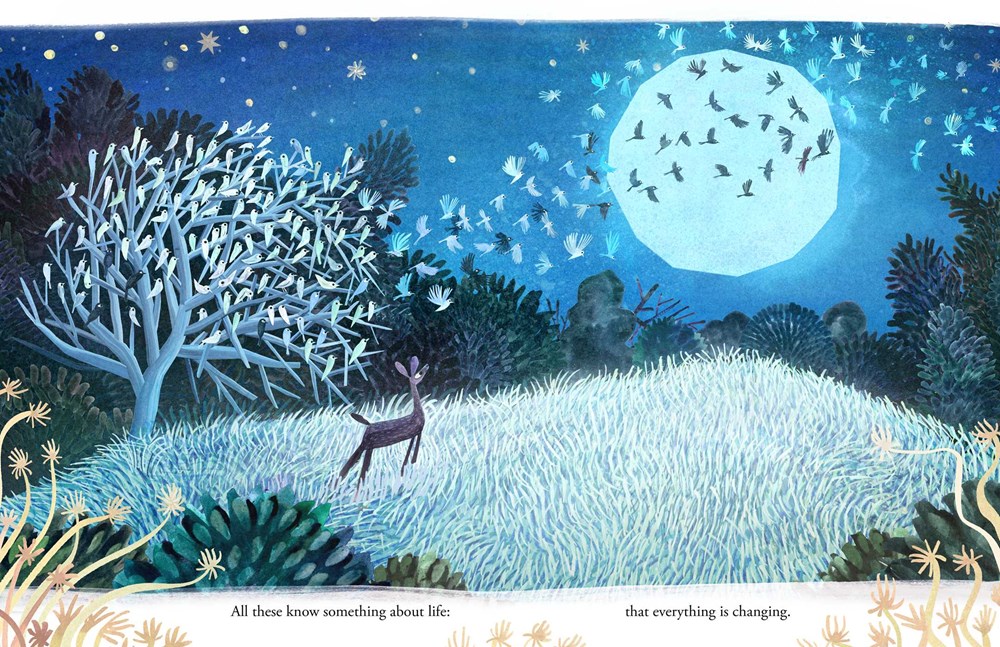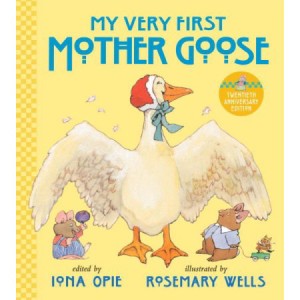 My Very First Mother Goose by Iona Opie, illustrated by Rosemary Wells, $24.99 (copies signed by Rosemary Wells available at Lemuria)
Folklorist Iona Opie passed away this year. Her legacy lives on in the nursery rhymes that she collected and edited in this beautiful edition of Mother Goose that are perfect for baby's first Christmas.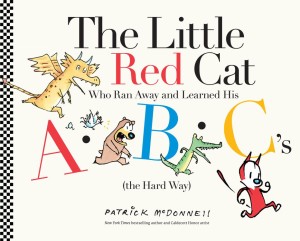 The Little Red Cat Who Ran Away and Learned His ABC's (The Hard Way) by Patrick McDonnell, $17.99
I've been a fan of Patrick McDonnell's illustrations for a long time, and this little red cat is one of my new favorites. As the little red cat runs away from home, he encounters adventures involving the alphabet, and this is the perfect book for a little one just learning his or her letters. The letter Z is accompanied by a little red cat, safe at home again, fast asleep.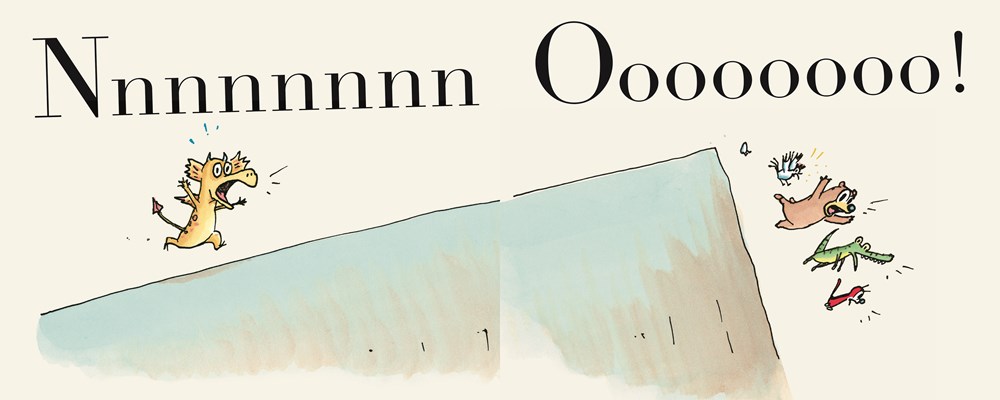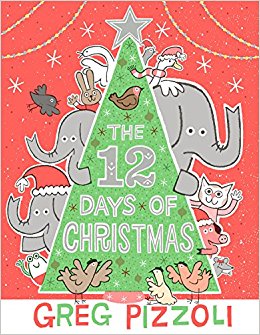 12 Days of Christmas by Greg Pizzoli, $16.99 (signed copies available at Lemuria Books)
We all know how the song goes: "On the first day of Christmas, my true love gave to me…A Patridge in a pear tree." Followed by turtle doves, french hens, and five golden rings. Greg Pizzoli re-imagines this classic Christmas carol in his newest picture book for children, The Twelve Days of Christmas." With each introduction of a new day of Christams, an elephant family receives the gift that corresponds to the day according to the carol. Have you ever really stopped to think about what would happen if you had a room filled with an assortment of birds? Namely, six geese a-laying and seven swans a-swimming? It would be chaos. Pizzoli takes the this carol and makes it literal, and that parents and young readers alike will giggle over the growing gifts the little elephant family does not know what to do with.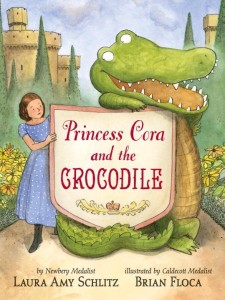 Princess Cora and the Crocodile by Laura Amy Schlitz and Brian Floca, $16.99 (signed copies available at Lemuria)
Hands down this is one of my favorite books for kids this year. It's about a princess who is tired of her routine, so she writes to her fairy godmother, asking for a pet. She imagines getting a golden retriever, but what she gets instead is a crocodile. When the crocodile pretends to be the princess for a day, you can imagine that things do not go smoothly. Hilarious, and told in short chapters, this is a wonderful book for the reader just beginning chapter books or to be read aloud at bed time.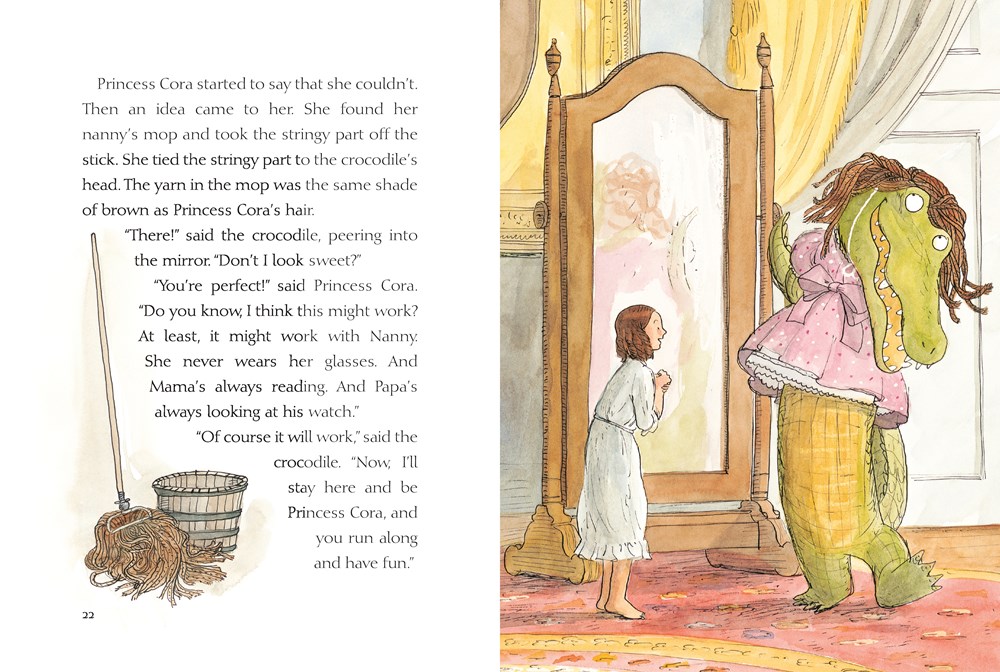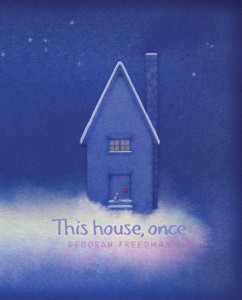 This House Once by Deborah Freedman, $17.99 (signed copies available at Lemuria)
Curl up by the fire and read this picture book on a cold night. This is one of the most beautifully illustrated picture books of 2017, and a great book to add to any child's collection.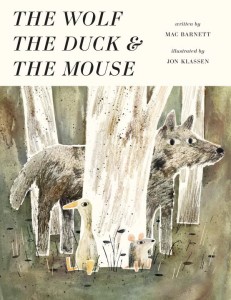 The Wolf, the Duck, and the Mouse by Mac Barnett and Jon Klassen, $17.99 (signed copies by both author and illustrator available at Lemuria)
Mac Barnett and Jon Klassen have a history of creating great books together, and this one might be their funniest yet. What happens when a mouse is swallowed by a big, bad wolf? He finds a duck who has set up camp inside the wolf's stomach, and both duck and mouse feast and feast until the wolf has a bellyache. Both duck and mouse are living it up—until the wolf's life is threatened by a hunter, and then they have to create a plan to save the day. Add this book to your shelf immediately.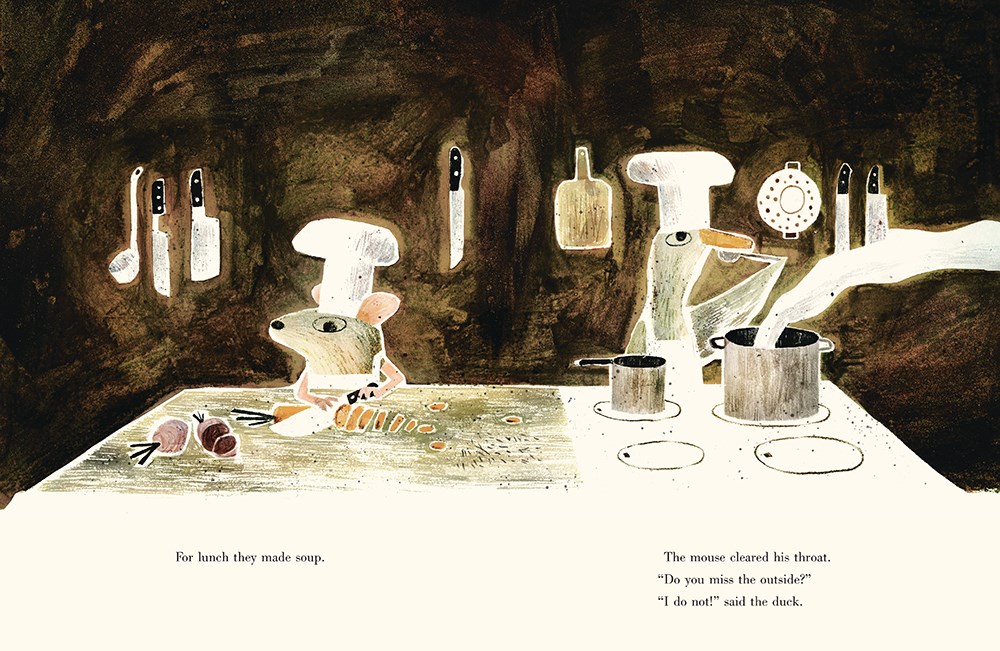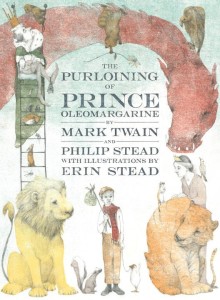 The Purloining of Prince Oleomargarine by Mark Twain, Philip Stead, and illustrated by Erin Stead, $24.99 (signed copies available at Lemuria)
Why is this my favorite fiction book this year? In publishing, it is not too rare for a well-known author's work to be found and published posthumously. However, in the case of The Purloining of Prince Oleomargarine, Phil and Erin Stead managed to take sixteen pages of notes from a bedtime story that Mark Twain told his daughters, and turn it into a true literary masterpiece over a century later. Phil holds a conversation with the ghost of Mark Twain (which is hilarious) and Erin's illustrations are airy and lovely, as always. They truly breathe life into the story. So what's the right age for this book? I'd say somewhere from 6 to 96.
There are a handful of times where I walk out of the store, a book under my arm, and race home to read it. Not only did I do that, but I felt somehow as if I was reading a lost masterpiece of children's literature. There's only one time I've had that experience, and it was with The Purloining of Prince Oleomargarine.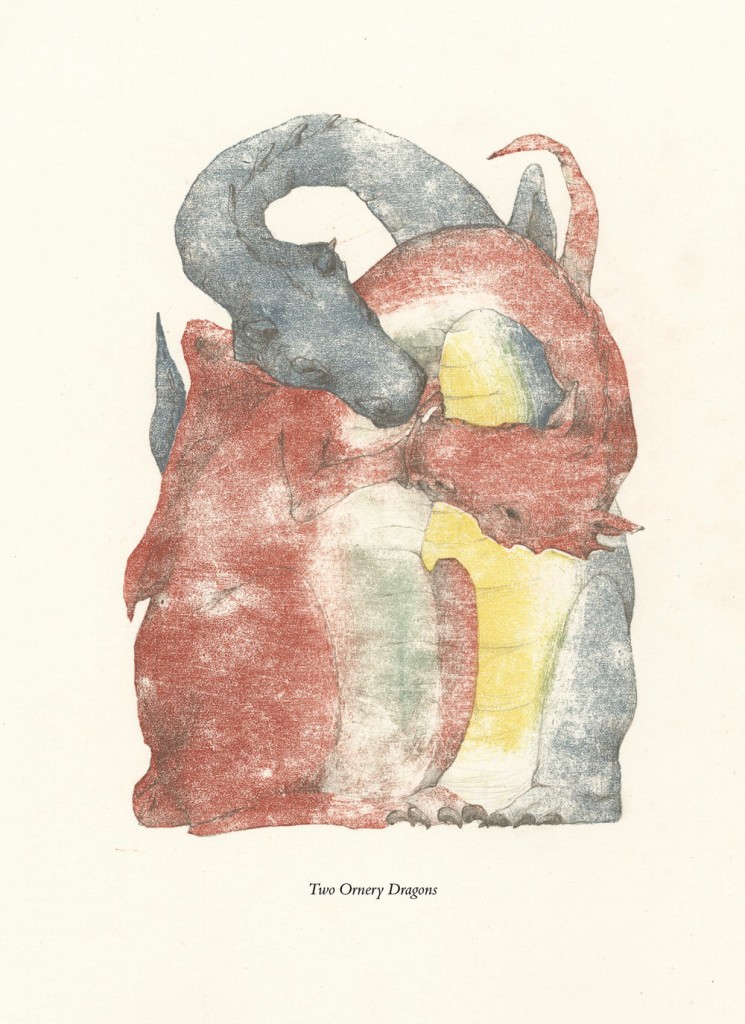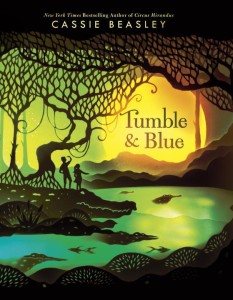 Tumble and Blue by Cassie Beasley, $17.99 (signed copies available at Lemuria)
Cassie Beasley is one of the best writers I know for children in the age range of 8 to 12. Her characters are funny, full of heart, and she really understands kids. Tumble and Blue is set in the Okefenokee Swamp of Georgia, involves a golden alligator named Munch, a cursed boy named Blue born into a family with special gifts, and one spunky girl named Tumble who is out to save the day and reverse Blue's unluckiness.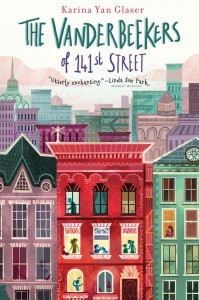 The Vanderbeekers of 141st Street by Karina Yan Glaser, $16.99
If I had a favorite category of children's books, it would be "big-family-where-the-siblings-must-band-together". Think The Penderwicks, The Five Little Peppers and How they Grew, The Moffats, and so on and so forth. Well, the Vanderbeekers officially get to join that list. It is almost Christmas, and the five Vanderbeeker children find out that their mean landlord is not going to renew their lease on the brownstone where they've lived their whole lives. It is up to them to change his mind, and perhaps, create little Christmas magic in the process.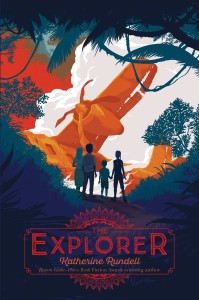 The Explorer by Katherine Rundell, $16.99 (signed copies available at Lemuria)
If you know me at all, you know that Kate Rundell is one of my absolute favorite writers right now for kids. Her new book, The Explorer, is about four children who are stranded in the Amazon after a fiery plane crash. Rundell visited Lemuria in October on a Friday. Her event was Friday evening, during most high-school football games. Two young boys, about age 10, showed up, and as they stood in the signing line, their father told the author, "I don't know what you said at their school today, but they told me they had to come and get your book and have you sign it. These two football crazy boys are missing the big game right now for your book!" If that's not a great endorsement for a book for kids in Mississippi, I don't know what is!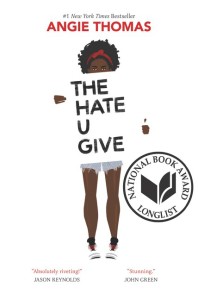 The Hate U Give by Angie Thomas, $17.99 (signed copies available at Lemuria)
So if you have not heard about this book yet, it is time that you know about it! This book, inspired by the #blacklivesmatter movement, was awarded eight starred reviews (virtually unheard of), was long listed for the National Book Award, and won the Horn-Globe Book Award. It has been on the NYT Bestseller list for 39 weeks and counting. The upcoming movie wrapped filming this fall, and Angie Thomas herself is from Jackson, Mississippi. It has been a pleasure to see the amount of success Angie has experienced in the year 2017, and her star is only growing brighter. I encourage you to pick up this timely book about how one young girl navigates life between her mostly-white prep school and all-black neighborhood, all while dealing with the death of her friend at the hands of the police.
You can now pre-order a signed, first edition copy of her new novel, On the Come Up.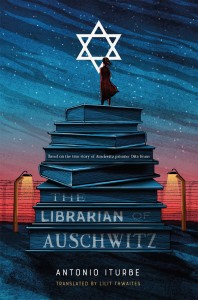 The Librarian of Auschwitz by Antonio Iturbe, translated by Lilit Thwaites, $19.99
Written by Spanish author Antonio Iturbe, this book is based off of his real interviews with Dita Kraus, who survived the Holocaust and who now lives in Israel. It tells her story, how she served as a librarian in a concentration camp, where she protected eight precious books for the children at Auschwitz. Inspiring and heart-breaking, this is one book you should not wait to read, now that it has been translated.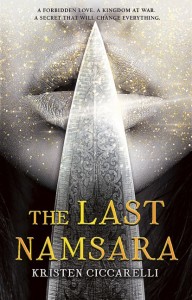 The Last Namsara by Kristen Cicarelli, $17.99
If you have a reader who loves fantasy stories, The Last Samsara is the next one to add to your to-read list. Filled with dragons who are slain for telling stories, this book has all the great elements of a high-fantasy, for fans of Sabaa Tahir's An Ember in the Ashes or Leigh Bardugo's Grisha series.