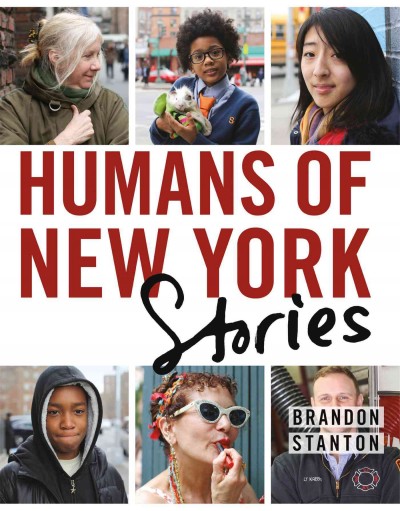 It seems impossible to be able to capture what it is to be human, but Brandon Stanton has come pretty darn close.
What started back in 2010 as one man trying to take a photographic census of the city of New York has now become an extremely successful blog with millions of followers. Humans of New York, Stanton's first book published in 2013, is comprised solely of photographs that portray the diversity of those living in the Big Apple.
Humans of New York: Stories is the highly-demanded continuation of this project that came out in October 2015. Armed with a camera and a knack for interviewing, Stanton uncovers more about the people living in the various boroughs through photographs and accompanying quotes.
From little kids talking about their day and couples discussing their relationships, to men and women battling mental illness or dealing with loss, each story is unique and engaging; and not only paints a bigger picture of the variety of people living in New York, but also reveals how we are all similar at our core.
I absolutely love HONY, particularly the quotes, so this book sucked me in from start to finish. Even in its simplicity, there is a heart-wrenching honesty that comes from the people who are featured. I smiled. I laughed. I cried. Many of the stories are so raw and vulnerable that they straight-up punched me in the gut.
Not only are the stories deeply moving, but the photographs are also incredibly stunning. Each piece flows smoothly to the next, and I couldn't stop flipping the pages; it makes for a great coffee table book.
What I love the most about HONY is Stanton's ability to make you stop and really think about people. He takes prejudices and stereotypes and shoves them back in your face. From joy and celebrations to heartache and pain, the rich stories from everyday people (and even a few well-known faces) ultimately show how we are all connected despite our differences. Each page gives you a broader understanding of how every person has their own baggage they're carrying, their own dreams they're pursuing, and their own battle they're fighting.
I really appreciate how Stanton has given people, who may not have a chance to have their voices heard, a platform to share their stories. Though this is a book filled with numerous faces, Stanton still manages to convey that no one can be summed up in a photo or a line of text—their stories extend beyond the page. I'm interested to see what this project will evolve into next. I recommend Humans of New York: Stories to anyone in need of an impressive photography book or a quick read that will get you thinking.