Halloween. It's almost here!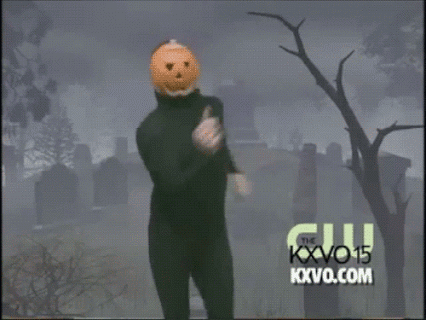 I am proud to present my second annual pair of Halloween reading recommendations. Both novels are are just fantastic, creepy mysteries. Both of these are a little light on supernatural mischief, but no less spooky for it. Truly, the scariest thing to confront is the possibility that the monster is actually inside any one of us.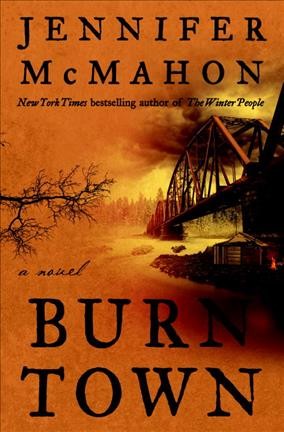 The first book I would like to recommend is Burntown by Jennifer McMahon. This mystery tells the story of Necco, a teenage street urchin once known as Eva Sandeski. Necco used to have a picturesque home life, with a brother and two loving parents, but one night, 'the Great Flood' (as she remembers it) changes all that. She lives on the streets of Ashford, Vermont, with her half-deranged mother, who has taken in with a local cult of four mysterious women called the Fire Eaters who ingest the Devil's Snuff for visions from the Great Mother. I know this book sounds a little out there, but that sentence contains some of the book's most outrageous elements. Well, that and the telephone that can speak to the dead, whose plans have been passed down the Sandeski family, and may be at the root of all their misfortune.
What I really loved about Burntown, besides the crackerjack, page-turning momentum, were the characters. Besides Necco, the novel follows the intertwined stories of Theo, a local, lone wolf overachiever for whom a chance love affair draws her into a drug-dealing operation; and Pru, the gargantuan lunch lady at the local Catholic school who dreams of being the star of the circus—and then paramour of local delivery man and part-time detective Mr. Marcelle. All three characters have fantastically defined motivations, which make their characters seem real and dynamic. The setting of Ashford (and its alter ego Burntown) is almost a character itself. It has an uncanny, unstuck-in-time quality that seems to reinforce that the main characters must figure their own problems out, because the cavalry is not coming to save them.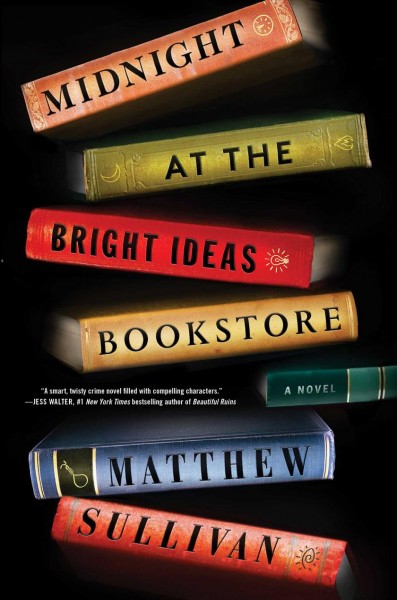 The second recommendation I have for you is Midnight at the Bright Ideas Bookstore by Matthew Sullivan. Sullivan is a former bookseller at the Tattered Cover Book Store, an esteemed indie in Denver. The action in this thriller begins where and when as described in the title, at a fictional bookstore in the Lower Downtown section of Denver. Out protagonist, Lydia, is a regular bookseller recovering from a long-ago dark past. She looks after the local vagabond BookFrogs (so named for their resemblance in her mind to Mr. Jeremy Fisher) that populate Bright Ideas during business hours. One of the youngest, and most mysterious, of these BookFrogs in Joey Molina, barely out of his teens but already irreparably damaged in some way. When Lydia finds Joey has hanged himself in the Western History alcove, she is saddened and disturbed. And when she finds a childhood picture of herself in his pocket, she is also frightened, for she is about to be thrust back into her traumatic past.
Lydia was the lone escapee of a crime that was particularly grisly and remains locally infamous. Lydia has to solve the mystery of why Joey killed himself, helped along by his odd, bibliographic clues, but also finds herself pondering the events of her childhood and the night of the Hammer Man, who murdered an entire family when Lydia was staying at their house at history's worst sleepover. She has to revisit both her past and explore Joey's, confront her estranged father, and keep her current life together in the process before she finds any peace.
James Joyce said it best: history is a nightmare from which we struggle to awake. That can be either cultural or personal. But these gripping mysteries remind us that we don't have to go looking for terror this Halloween, because there is often something within our own memory that lives with us always.