Interview by Jana Hoops. Special to the Clarion-Ledger Sunday print edition (July 16)
You could say that it was John T. Edge's hunger for answers that led the Georgia native to move to Oxford 22 years ago and earn a master's degree in Southern Studies from the University of Mississippi.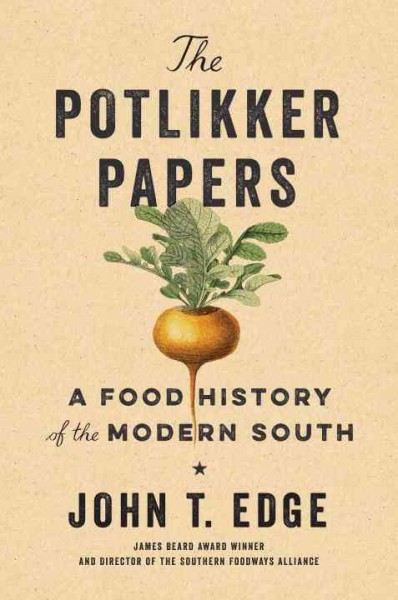 "I wanted to reconcile my profound love of the South with a deep anger that boiled in me when I confronted our peculiar history," he writes in his newest book, The Potlikker Papers: A Food History of the Modern South.
It was through recognizing "that farmers and cooks and waiters have been activists, too, fixed on forging their own newer South," that he began to discover a path toward reconciliation.
That path led to his position as director of the Southern Foodways Alliance based at Ole Miss, where he and his staff explore the interconnected history of Southern food, philosophy, and favoritism.
The author of more than a dozen books and the winner of the James Beard Foundation's M.F.K. Fisher Distinguished Writing Award in 2012, Edge examines the roles of politics, prejudice, and potlikker in shaping the South's "modern history"–and why it all matters today–in The Potlikker Papers.
He is a contributing editor at Garden & Gun, writes a column for the Oxford American, and has served as the culinary curator for the weekend edition of NPR's All Things Considered and as writer of the "United Tastes" column for the New York Times.
He lives in Oxford with his wife, Blair Hobbs, and his son Jess.
Tell me about the Southern Foodways Alliance.  
In May 1998, when I was a graduate student at the University of Mississippi, I had conceived the idea for the first symposium on Southern food (presented by the Center for the Study of Southern Culture at the University of Mississippi). It was successful and people got excited about the idea.
The SFA was founded in 1999 by 50 folks from around the region who believed the food culture of the American South was worthy of documentation and study. The group (which included a wide variety of food writers, growers, and chefs, along with academics who study or organize around Southern food) coalesced at a 1999 meeting in Birmingham, and I was hired as its director. The SFA, which employs nine staffers, now stages public symposia, documents oral histories, produces films, publishes a journal and a podcast–all telling nuanced and complicated stories about the American South and its food.
Through real-life narratives, The Potlikker Papers: A Food History of the Modern South examines the history of Southern food and culture through distinct historical periods which you've titled Freedom Struggles (1950s-1970s); Rise of the Folk (1970s & 1980s); Gentrification (1980s & 1990s); New Respect (1990s-2010s); and Future Tenses (2010s Forward). With some overlap in the time periods, each section shares stories that help explain Southern political, cultural, and gender struggles through food. Please flesh out the concept of The Potlikker Papers in your own words.
My book charts a 60-year history of the South, beginning in 1955 with the Montgomery Bus Boycott, and closing in 2015, when a true multicultural South looms on the horizon. I chose 1955 because, by my estimate, that was when the South began to change. Rosa Parks refused to sit at the back of the bus. Black citizens rose to battle Jim Crow.
To tell that story, I focused on Georgia Gilmore, a cook from Montgomery, who raised money to literally and figuratively fuel the boycott by baking cakes and pies and frying chicken and selling them under the banner of what she called the Club from Nowhere. At around that point, the region I admire begins to come into focus. My book showcases a tragic place, reshaped by bold and radical women and people of color. This book is a people's history of the South, a history of the farmers and cooks and waiters whose story has not been widely told.
 Please explain the title of the book, and why you found it appropriate to tell this story.
The title was inspired by the Potlikker and Cornpone debate of 1931 between Gov. Huey Long of Louisiana and Julian Harris, an editor at the Atlanta Constitution. During the Great Depression, they staged a three-week debate–about how to eat potlikker and cornpone–as a diversion from the woes of the time. Harris crumbled his cornbread into potlikker; Long dunked his.
I wrote my master's thesis about that debate and about how a close read of the language of the day reveals insights about race, class, gender, and identity. The term "potlikker" also references my work of boiling down 60 years of Southern history to its essence.
 Why have Southerners come to develop an awareness of the food as a way of interpreting our political and cultural history and examining our current climate, and why is this important?
Food is a creative response to who we are and where we live. Southern food expresses our culture, our morals, our beliefs, our passion, and our creativity. We express ourselves through the music we play, the literature we write, through the religions we worship–and also our food. One of the promises for those of us who think and write about food is that our subject is relatable across race, ethnicity, class, and gender divides.
Only recently have Southerners embraced that idea. That is because cooks of the South were often women and people of color. Throughout our history, their work was not seen as worthy of celebration and documentation. The whole of our nation is waking up to this.
 Through this examination of our food culture, how far have we (the South) come in our efforts to right some wrongs, and what have been some of our biggest successes? (It seems that the current interest in and reputation of "Southern food" has been elevated in the past few decades.)
On the natural resource side of the equation, we've begun to seek out heirloom vegetables, pastured poultry and free-range hogs. That kind of curiosity is deeply important to biodiversity. On the human resource side, we have come to value the labor of cooks as we never have before. For the longest time, we paid dinting tribute to working class cooks. Especially when speaking of people of color, conservative white-controlled publications often used only their first name. That kind of omission was routinely applied not that long ago. A change has come.
To that end, what challenges lie ahead?
I think the challenge will be negotiating a future for Southern food, in which we recognize, broadly, that culture is a process, not a product. Today, some of the best po-boy shops along the Gulf Coast are owned and operated by Vietnamese families who arrived here to work as shrimpers. One of my favorite Mexican American restaurants markets its tortas as po-boys. These are future tense Southern foods. If you look at the region with clear eyes, you recognize that, by way of pure demographics, the South is changing. And rapidly. I think much is gained in embracing these changes.
You're a Georgia native, a relatively-long-time Mississippi resident, and the director of the Southern Foodways Alliance at the University of Mississippi.  Do you enjoy cooking? What are some of your own Southern favorites?
My wife Blair Hobbs is a far better cook; she makes a great version of my mother's catfish stew. I keep a Big Green Egg on my porch, right outside my writing shed, and I like to smoke pork shoulders. Occasionally I'll smoke tomatoes to make a great pasta sauce with a bit of cream. And I love to cook beans. I love the way, when combined with a hunk of pork and some onions, beans transform from what looks like rocks and pebbles to a creamy, poofy, luxurious dish. I also like to make pancakes on Sunday morning and serve them with Allan Benton's bacon, from Madisonville, Tenn.
Edge will serve as a panelist for a discussion on "A Culture of Food" at 2:45 p.m. Aug. 19 at the Mississippi Book Festival in Jackson. The panel will convene in the Galloway Fellowship Center near the Mississippi State Capitol.