In two short Saturdays, I will be moderating a panel filled with some of the most talented names in children's literature for readers ages 8 to 12. With the third annual Mississippi Book Festivalcoming up on Saturday, August 19th, you won't want to miss hearing (and meeting!) these authors of middle grade fiction from 9:30 AM – 10:30 AM in the State Capitol Room A in the State Capitol. I know I'm excited, and I hope to see a lot of parents and their young readers there too!
The line-up for the books at the In the Middle Panel!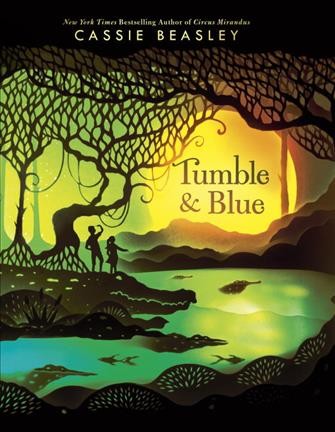 Cassie Beasley, Tumble & Blue: Cassie visited Mississippi for her first book, CIRCUS MIRANDUS, which went on to become a New York Times Best Seller! She comes back to the Mississippi Book Festival with a second book under her belt called TUMBLE & BLUE. Meet Tumble Wilson. She's putting the "tumble" in "rough and tumble," following in her idol's steps, Maximal Star. She wants to prove she can be a hero. Meet Blue Montgomery, who comes from an eccentric family full of strange talents. The only talent Blue has is to lose. At everything. Meet Munch. He's a golden alligator in the Okefenokee Swamp who has the power to grant good luck to the fools who face him. A centuries long curse, two fool-hardy children, and a hungry, magic alligator? What could possibly go wrong?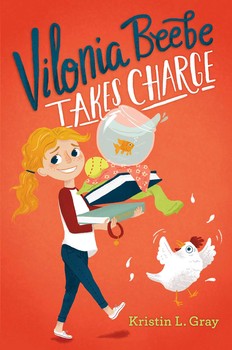 Kristin L. Gray, Vilonia Beebe Takes Charge: "The day I was born I was four times smaller than the trophy largemouth bass hanging in my daddy's shop…Boy, have times changed." Can you say hello to my new favorite fourth grader? Vilonia Beebe (pronounced Bee-bee), like a lot of children her age, wants a dog. But she's got to prove herself responsible enough to take care of one, including keeping a goldfish alive over spring break, catch some chickens, and do all this before the Catfish Festival. So begins Vi's mission to take charge. It's been 43 days since Vilonia's Nana died, and Vi's mother, who normally writes obituaries in the paper, can't bring herself to write another one—including her own mother's. Vilonia is on a mission to cheer up her mother, and what better way to do that than with a dog. Full of spunk, charm, and a lot of heart, you won't want to miss meeting Vilonia.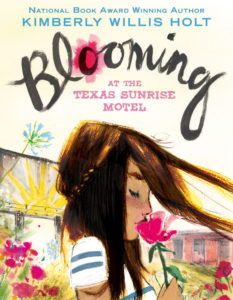 Kimberly Willis Holt, Blooming at the Texas Sunrise Motel: This is also Kimberly's second time to the Mississippi Book Festival following her visit with Dear Hank Williams. In Blooming at the Texas Sunrise Hotel, Stevie Grace (named after Stevie Nicks) finds herself an orphan following a tragic car-crash. She also discovers that she has a grandfather who lives in East Texas and runs the Texas Sunrise Motel. This grandfather is also less than happy to find out he has a long-lost granddaughter. With a great cast of funny and heart-warming characters, Stevie Grace navigates life at the motel, living with her grandfather, and also uncovers secrets in her mother's past along the way. I cannot recommend ALL of Kimberly Willis Holt's books enough. She is a phenomenal writer!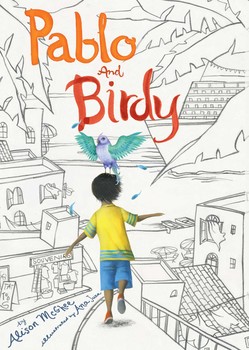 Alison McGhee, Pablo and Birdy: When Pablo was a baby, he washed up on the shores of Isla in an inflatable plastic swimming pool with a lavender parrot clinging to the boy. It's been 10 years since that day, and Birdy, the parrot, hasn't said a word. Now, strong winds are blowing once more, the same kind of winds that brought Pablo and Birdy to Isla in the first place. In Isla, there are many stories, but the one with the most mystery is the Legend of the Seafaring Parrot. This particular parrot is said to remember every sound, every whisper, cry, laugh ever uttered in the world. Could Birdy be the Seafaring Parrot? She doesn't talk, so how can she hear every sound in the world? But if she is the Seafaring Parrot…she may be the answer to Pablo discovering who he really is, and where he really belongs. Accompanied by beautiful pencil illustrations by Ana Juan, Alison McGhee's Pablo and Birdy is amazing and I want to recommend this to every almost-ten-year-old reader out there!