I have read so many great books lately, I was torn about what to write my monthly blog about…until I finally did what I have been putting off for over a year, and that is read Sally Mann's memoir, Hold Still. I am never one to run for nonfiction because oftentimes it can get really dry, and that disappoints me to no end. It's not that I don't want to know about all these things people write about, because trust me I do. It's just that I don't want my image of someone I hold in such high esteem to be flawed by their attempt at writing.
Being a photographer myself, Sally Mann is someone I hold in the absolute highest regard; she is without a doubt my favorite living fine art photographer. Her photographs stir something inside of me that no one else can. The first time I saw the image "Candy Cigarette" from her body of work Immediate Family, I was hooked. With each image I saw thereafter, I fell more and more in love with her and equally became fascinated by her. I have studied her work and process for years and soaked up anything I could read about her on the internet and in books. I have had little glimmers of her in my life through various other people who know her. These stories are like little flashes of light in my peripheral vision that, if I hadn't been paying close attention, I might not be sure that I had seen at all. But I can assure you, I am always paying attention when her name is spoken. Like a horse, my ears prick up, seeking out wherever the origin of the name came from.
One such story was from a friend of a friend who was at a dinner that was a veritable who's who of photography. William Eggelston, of course, was there, and he said Sally was happily snapping, snapping away the entire dinner. Then there was the occasion when I walked into James Patterson's studio, and Sally had sent him a ruined print with a note written on back, which is a common practice of hers. (That was certainly a thrill for me.) And last but not least is the time Marcy Nessel, James, and I went to Nashville to visit Jack Spencer's studio. Jack is one of my other favorite living photographers. He and Sally are longtime friends, and to hear someone speak of her in such a familiar way was in a word surreal. But the best part was that Jack had a book of photography of her work; however it was no ordinary book. All of the images were handprinted, platinum prints, and the book also included her poetry. It was heaven in the softest shade of ballet pink. Digging into the recesses of my mind, I come up empty when thinking of another time I have coveted something so greatly.
So needless to say when I heard SALLY MANN was coming to the bookstore, all of my tendencies for a flair of the dramatic were sent into overdrive. The fact that I didn't weep is in actuality a miracle. I did however make a 911 text message to my dear friend Ashleigh to tell her she had to call me immediately because it was a matter of the most importance.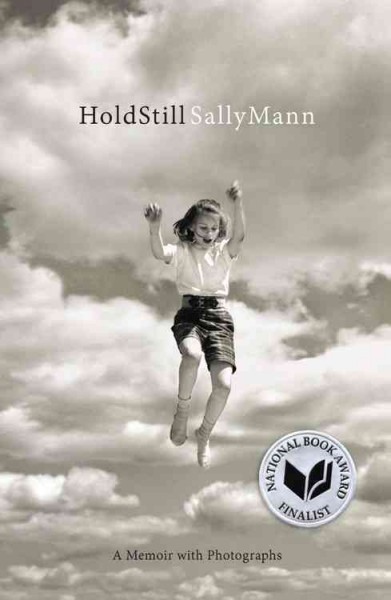 Just a week ago I realized that I could not have the woman I basically worship come to Lemuria without even reading her book. So I did it. I picked up the book I had treasured like a child for almost a year. This book has had permanent residence beside my bed in two different homes at this point. I can only blame putting it off for so long because of my own stupid fear. What if it wasn't as good as I needed it to be? After all, she is human. She could get it wrong. Thankfully all that worrying was in vain because not unlike Patti Smith, Sally Mann is a Renaissance woman. And if I had looked a little more closely, I would have seen that Patti had even blurbed the damn thing on the back.
Y'all, I couldn't put this damn book down. Not only is Sally's life amazing, it is so utterly real. She is a mother who fiercely loves her children and a wife who adores her husband Larry. The seemingly unwavering drive she has to make her art is awe-inspiring. With three children, a husband, and a full-time art career, I would imagine she falls into bed every night, asleep before her head hits the pillow.
There are so many layers to this memoir: family history (which is riveting), discussions on the bodies of work Immediate Family and  Deep South, her creative process… I'll have to tell you, the family history stuff, at times will leave you with your mouth hanging open in shock. Lots of families have those stories, but Sally just busts it out very matter of factly and tells it like it was. The honesty is very refreshing.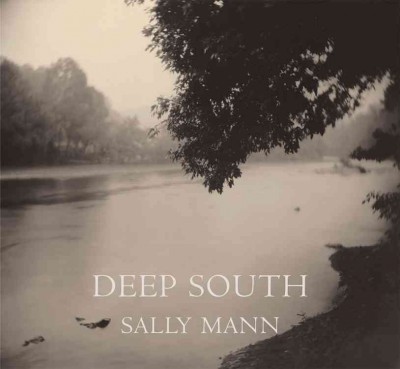 And then we come to her writing about her work. Well I could read about that until I am I don't know what. Immediate Family was the first body of work that I became familiar with of Sally's, but it was her writing about Deep South that really resonated with me. Being a Mississippi delta girl and someone who is very connected to the land, I very much get what she was doing with this work. But I can honestly say I didn't feel the images before as I do now. I am looking at those images in a completely different way now. In one part she says that the images look "breathed onto the plate." If you haven't read the book or aren't familiar with her process, she is referring to the way the southern landscape and the light appear on a collodion plate. "Breathed onto the plate." Now that is one of the loveliest things I've ever read, and it will always be with me.
The way she writes is so readable and beautiful at the same time. I imagine she writes exactly as she speaks, which is how it feels when you are reading it. Like someone is just telling you a story. And Sally has got some stories. Come and get some of these stories on Thursday night. It's going to be unbelievable!