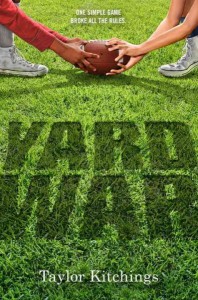 We are thrilled to announce that our own Jackson native, Taylor Kitchings, has written his debut middle-grade novel, to be published AUGUST 18 by Wendy Lamb Books/Random House in the U.S. and Canada.
Set in Jackson in 1964, Yard War tells the story of 12-year-old Trip Westbrook and the summer that football and a forbidden friendship changed everything in his town.
Pre-order your signed copy here or call 601.366.7619, and be sure to join us for a signing on August 18 at 5:00!