Interview by Jana Hoops. Special to the Clarion-Ledger Sunday print edition (October 8)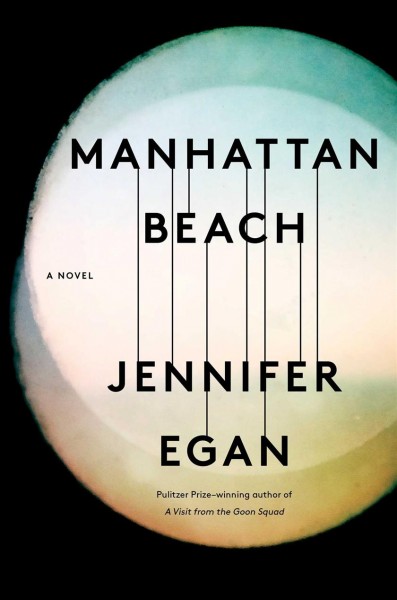 Pulitzer Prize-winning author Jennifer Egan's newest release Manhattan Beach (Scribner) combines historical fiction with all the elements of a thriller-mystery and a touch of humor as she successfully tackles a World War II tale whose home base is Manhattan Beach in New York.
It's a wide-spanning story of a family's struggle to make ends meet as they attempt to make sense of the culture shift of a country at war and the realities of  the long-time disappearance of a husband and father who has vanished for reasons unknown. Well-researched and overflowing with a theme of water that runs throughout, Manhattan Beach is a satisfying and more traditional story from a writer whose trademark has become keeping readers wondering just what she can and will do next.
Along with her Pulitzer-winning A Visit from the Goon Squad, she is the author of four other books of fiction. Her work has also appeared in The New Yorker, Haper's Magazine, and The New York Times Magazine, among others.
Please tell me about your roots in Chicago, where you spent your earliest years.
On my father's side, my family is proudly Irish-American, and has been in Chicago for generations. My grandfather, Edward Egan, was a police commander on the South Side, and also President Truman's bodyguard when he came to town. Edward Egan had three sons, the second of whom was my father. The eldest, Eddie Egan, was killed in a motorcycle accident as a teenager–a tragedy that, of course, marked the family thereafter.
As a little girl, I used to talk with my father a lot about lost Uncle Eddie. It was a great pleasure to use his name in this book, and to dig deeper into my Irish-American heritage–the closest thing I've ever felt to an ethnic identity.
Manhattan Beach portrays a father/daughter relationship that plays out against the backdrop of World War II. Does it reflect anything personally about your own family, or can you elaborate about what inspired this story?
My mother and father divorced when I was 2, and I don't have any memories of them together. As a little girl, I spent every Sunday with my father, but at 7, I moved to San Francisco with my mother and stepfather. I saw him only in the summers after that, and I feel like I stopped knowing him, and he stopped knowing me.
I have two sons, now teenagers, whom I've been very reluctant to let go of as they begin to move more deeply into their own lives. A lot of that personal experience–dealing with loss, as a child and as a parent–is in here, somehow. In my books, the personal is always scrambled.; it's only as  finish a book that I begin to sense its connections to my real life.
How closely do the lives of characters in Manhattan Beach mirror that of the correspondence you found between the couple who worked at the Brooklyn Navy Yard during the war?
The young couple whose correspondence I read, Lucille and Alfred Kolkin, had many things in common with my characters int eh context of the Brooklyn Navy Yard. Lucy was a shipfitter, meaning that she helped to create the metal parts of ships; my character, Anna, becomes a civilian diver. Jobs like those would have been unthinkable for women before the war. Lucy and Al's social world would have been somewhat different from Anna's, though; Lucy and Al were Jewish, for one thing, whereas Anna's family is Catholic. Anna's father's involvement with the Irish waterfront gave him a proximity to organized crime that would likely have alienated Lucy and Al, although they were strongly involved in union organizing.
And finally, Lucy seems to have been what was known as a "good girl"–she quipped in a letter to Al that the story their courtship could have been summarized: "From Maidenhood to Marriage in Three Easy Months." Even at 19, Anna's sexuality is more developed, and therefore a secret.
Anna, a main character in Manhattan Beach, fought the male-dominated era in which she lived, and became a diver helping repair ships from underneath. What does that show about her, and was there a message there for readers?
I'm not a big fan of messages in fiction. As a reader, I dislike being preached to, but I suppose one could probably take away from the novel what much of America learned during World War II: women can do just about anything, and do it well. That is a threatening notion to some.
Manhattan Beach is one of two October selections for Lemuria's First Editions Club. Jennifer Egan will be appearing at the Eudora Welty House to sign books at 5:00 p.m., on Tuesday, October 10. The reading will begin at 5:30 p.m.