Interview with John Grisham by Jana Hoops. Special to the Clarion-Ledger Sunday print edition (June 18).
John Grisham's story that took him from small-town lawyer to master of the legal thriller is a tale that even he couldn't have imagined.
But the incredible success he's experienced since his first novel was published in 1988–which would lead to 30 bestsellers and counting–is strictly nonfiction.
With the release of his latest work, Camino Island (Doubleday), Grisham takes a recess from the courtroom and goes beachside in what he is calling "a great beach read."
He's also hitting the road for the first time in 15 years with a book tour that will bring him to a dozen cities nationwide, including Square Books in Oxford and Lemuria Books in Jackson.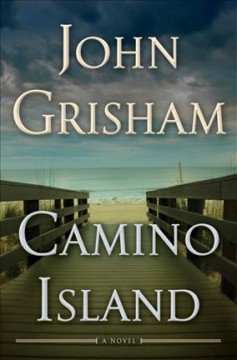 Camino Island is a book about books, booksellers, bookstores, and the rare book business. In this fictional account of the dramatic heist of four original F. Scott Fitzgerald manuscripts from the Princeton University library, most of the story unfolds in the quiet resort town of Santa Rosa, Florida. Main characters Bruce Cable, who owns a popular book store there and Mercer Mann, a hopeful young author, square off in a high-stakes tale of espionage, betrayal, and theft–all within the mysterious world of the rare books trade.
When Grisham's first novel, A Time to Kill, was released 29 years ago, and, in his words, "was a flop," he decided to give it one more try before abandoning his dram of becoming a writer. With the blockbuster success of The Firm in 1991, he's never looked back, releasing a book a year ever since.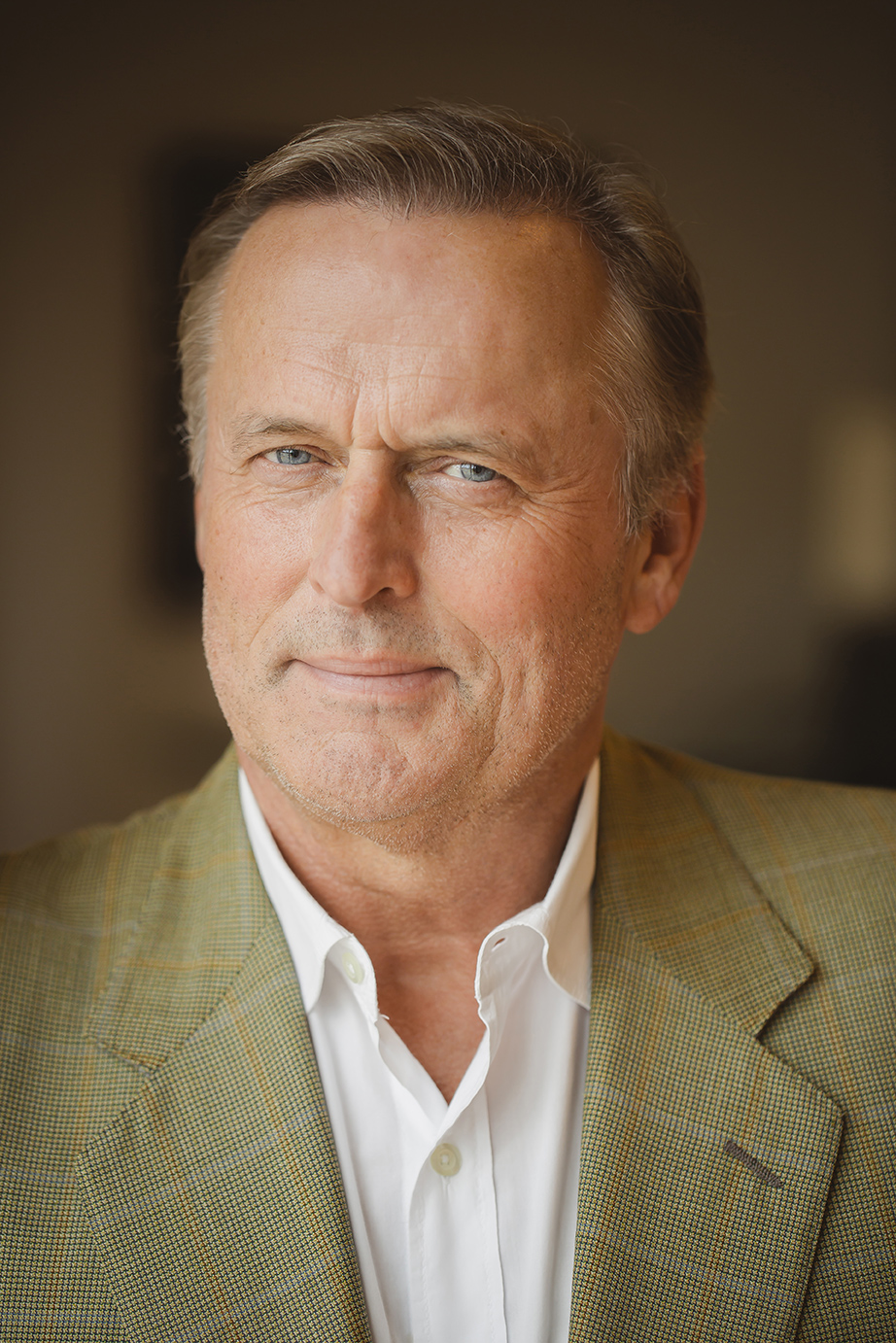 Born in Jonesboro, Arkansas, in 1955, Grisham spent most of his childhood in Mississippi, and went on to earn an accounting degree from Mississippi State, and then a law degree from Ole Miss. He was working as an attorney in Southaven and serving as a member of the Mississippi Legislature when he began writing full-time.
All of his books have became international bestsellers, and he now has more than 300 million in print worldwide. Nine of those, including A Time to Kill, The Firm, The Pelican Brief, and A Painted House have become successful films. His writings also include the nonfiction work The Innocent Man and a collection of short stories, Ford County. He has also written a series for young readers that features 13-year-old character Theodore Boone offering legal advice to his classmates.
When he's able to take a break from his writing desk, Grisham enjoys devoting time to charitable work (including his Rebuild the Coast Fund after Hurricane Katrina); and his lifetime passion of baseball, as both a local Little League commissioner and the developer of six Little League ball fields on his property.
Why did you decide to do another multi-city book tour after 25 years–and why did you wait that long?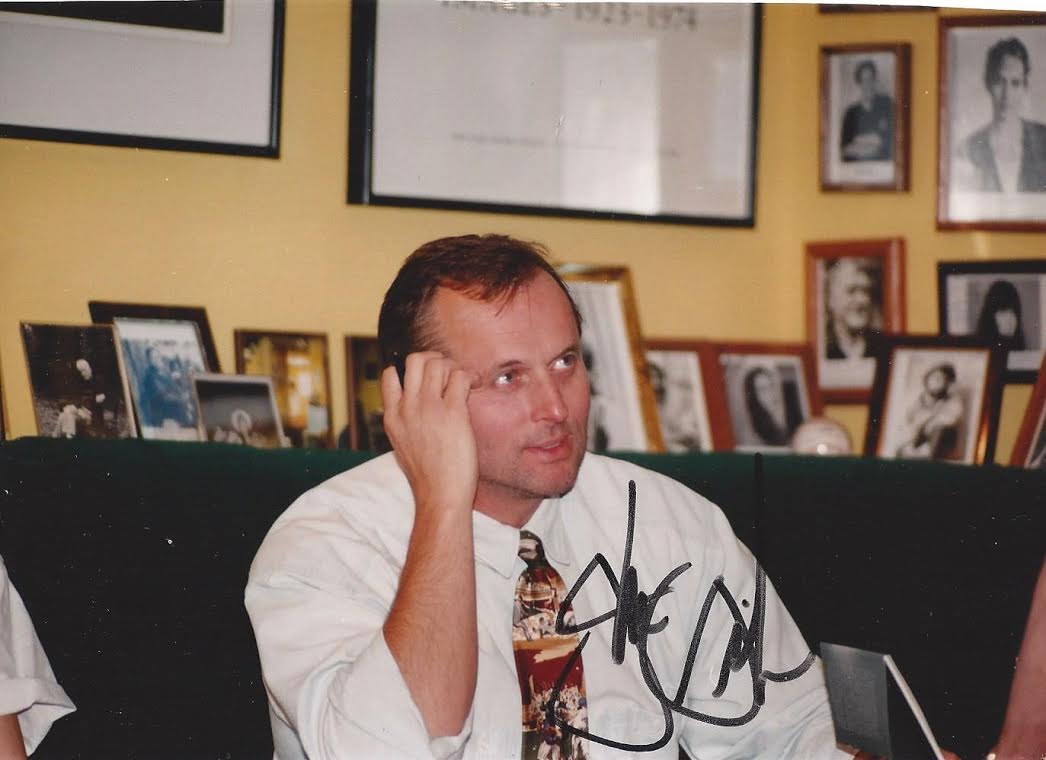 The last big book tour I did was in 1992, when The Pelican Brief came out. I was living in Oxford at the time, and I knew Willie Morris, Barry Hannah, and Larry Brown. They were always hanging around the bookstore (Square Books), and they talked me into doing a big book tour that turned out to be 35 cities in 34 days. It was not fun and I didn't think it was productive. I told my publisher I can go back to Oxford and write books or hit the road and do publicity.
So, I never did a tour like that again, but I did continue to have signings at five stores: Square Books, Lemuria, Reed's Gum Tree Bookstore in Tupelo, a store in Memphis and one in Blytheville, Arkansas for about 10 years. those five were really helpful when A Time to Kill came out, and they really supported me. So, it's been 15 years since I've done this, and this time it will be 12 cities.
How has your writing changed since A Time to Kill came out in 1989?How have you changed?
There have been no deliberate changes in my writing, as far as the style, procedure, and process. I write every morning for a few hours, and I write a certain number of words each day. As far as how I've changed–I've aged 30 years.
Camino Island is the story of a grand-scale heist that leaves the original manuscripts of F. Scott Fitzgerald's four novels missing–and it weaves a fascinating behind-the-scenes tale of the world of rare books. Why did you choose the works of Fitzgerald as the target for this crime?
The fact that Fitzgerald had fewer manuscripts–he had published four novels–was a huge factor. And I've always been a big follower of Faulkner, Hemingway, Steinbeck, and Fitzgerald. They were all born about the same time (late 1800s-early 1900s) and were the greatest writers of that generation. Fitzgerald had the fewest manuscripts, and they were all in one place, the library at Princeton. Faulkner had at least 40. He was very meticulous about his manuscripts and took care of them, and that would be a lot to try to steal at one time.
Do you collect rare books?
I've been collecting rare books for probably 25 years–a lot of Faulkner, Hemingway, Steinbeck, and Fitzgerald. There have been several dealers I've known and worked with through the years. My wife actually bought a copy of Faulkner's The Sound and the Fury from (Jackson's Lemuria Books owner) John Evans for me.
Tell me aobut your relationship with bookstores and booksellers–have bookstores been a special place for you?
They still are special to me. When I'm traveling I usually try to sneak into a bookstore and see what all is for sale, see if my books are selling. If they have a coffee shop or cafe, that's a nice touch. I go to bookstores and talking with booksellers is something I always enjoy doing. Bookstores are dwindling in numbers now, and many are fighting to preserve them.
What was the hardest book for you to write, for whatever reason? What was the easiest?
Easy, and fun to write and without much research–would be Calico Joe. I love baseball and really enjoyed writing that one. Camino Island was fun–the world of the murky and mysterious world of rare books and how much they're worth now. The Chamber was probably the toughest to write. I spent a lot of time on death row in Mississippi doing research.
Is there a topic, a style, a genre, you haven't tackled yet, but want to?
There are a couple of books based on things I might like to write about. One is a sort of fictional memoir of my childhood and life, like in (my novel) A Painted House. It would be going on in Memphis about a 15-year-old boy who thought he was going to Vietnam, after seeing his friend come home in a box. That's something I think about–kind of personal stuff. Who knows, I still might write it.
You have another book coming out in October, another legal thriller, this one about student debt–a very topical subject now. What can you tell me about it?
Not much–I have a rule not to talk about a book while I'm writing it. It's about law students. It's still untitled.
Your first book was rejected by many publishers. What do you know now that you didn't know then?
It was turned down by about 15 publishers and 15 agents. That's not unusual for a first-time author. And what I know now that I didn't know then: everything. I knew nothing then about writing or getting published. I was a state legislator and a small-town lawyer, barely 30 and so naïve.
Oxford's Square Books owner Richard Howorth told me you were very persistent in getting your first book published–and that you wanted to sell "lots and lots" of books. Considering that you have a degree in accounting from Mississippi State, does that kind of determination come from your accounting side, or would you say it was strictly ambition?
I think it was ambition. I had practiced law 10 years in Southaven. I was looking fo a way out because I knew I wasn't going to make a lot of money. After 10 years of working hard, I wrote A Time to Killin 1989 and it was a flop. I said I will do this–I will write a book–one more time and see what happens. I wrote The Firm, a book that I thought would be more commercial. The fact that movie rights for that book were sold before it was published was a fluke deal that could never be repeated–it was a lucky break that would only happen once.
Long-term, what do you see in your future?
I'm 62 years old. I'm still enjoying this immensely. I certainly have no plans for a career change, or for slowing down. I intend to write one book, maybe two, a year.