How long have you worked at Lemuria? About a month, just in time to get thrown in the deep end during Christmas.
What do you do at Lemuria? Right now, I work at the front desk. I love seeing what books people buy; I'm making a mental to-read list based off of what books slide across the counter!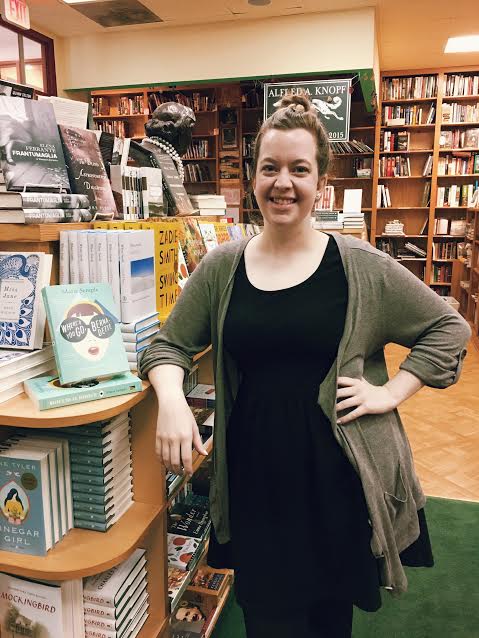 Talk to us what you're reading right now. I'm reading Ready Player One by Ernest Cline. Steven Spielberg is making this into a movie, so I wanted to read it before it comes out in theaters.
What's currently on your bedside table (book purgatory)? My bedside table tends to be Death Valley for unfinished books. I have a very bad habit of starting a book, putting it down, and then never picking it back up again.
Currently there is Mr. Penumbra's 24-Hour Bookstore by Robin Sloan and The Rabbit Back Literature Society by Pasi Ilmari Jääskeläinen
How many books do you usually read at a time? Usually between 2-3
I know it's difficult, but give us your current top five books. I don't really have any "current" favorites, so I'll give you my all time favorites.
Persuasion by Jane Austen, The Murder of Roger Ackroyd by Agatha Christie, The Hitchhiker's Guide to the Galaxy by Douglas Adams, Me Talk Pretty One Day by David Sedaris, The Witches by Roald Dahl
Favorite authors? It's cliché, but I just love Jane Austen. I have been to a Jane Austen festival and I'm convinced that's the closest I'll get to heaven on earth.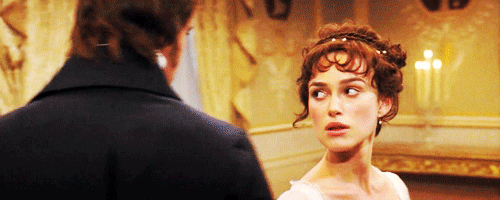 Any particular genre that you're especially in love with? I love science fiction, fantasy, mysteries. I am a total sucker for cozy mysteries.
What did you do before you worked at Lemuria? I have a degree in graphic design and I worked at a marketing agency. I decided that I liked the world of books much better than the world of computers!
If you could share lasagna with any author, dead or alive, who would it be? What would you ask them? Dorothy Parker. She's the only poet I've really gotten into. I would love to listen to her hymns of hate in person.
Why do you like working at Lemuria? I love the atmosphere. I love that I'm surrounded by books for a living. I was always the kid that got in trouble for reading while the teacher was talking or staying up way past my bedtime reading just one more chapter. Now I'm doing those things as my job!
If we could have any living author visit the store and do a reading, who would you want to come? There's this cartoonist/children's book author named Kate Beaton and I would love for her to come. She would come under the premise to do a children's storytime for Oz, but in reality I would monopolize her attention talking about her hilarious history comics.
If Lemuria could have ANY pet (mythical or real), what do you think it should be? Real: Lemuria's shelves are just begging for a cat to laze about on them. Or maybe a carrier pigeon to carry books back and forth between rooms.
Mythical: Has house elf been said before? (Ed. Note: Yes.) An independent house elf that wears Lemuria t-shirts.
If you had the ability to teleport, where would you go first? I spent a semester in London when I was in college, and I've been itching to go back ever since.