The last couple of years has seen an upswing in "missing woman" fiction, leaving me considering two things: why are we so excited about missing women and when would the embers of trend's durability finally burn out? Then I picked up A.J. Finn's The Woman in the Window.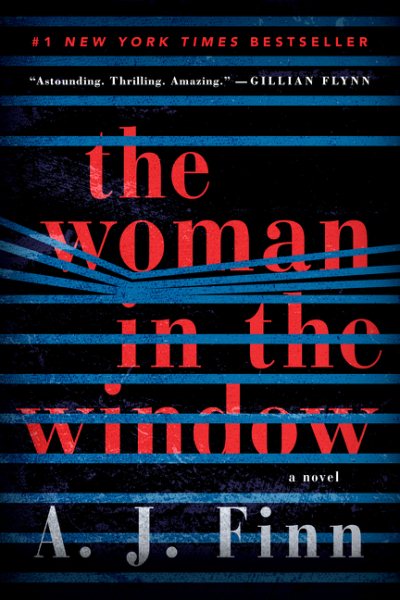 I said, "Self?" and myself said, "Hmm?" And I replied, "Sis, this book is good. It's pretty good…. I mean, it's REALLY GOOD." And before you question my sanity, I let you in on a not-so-secret secret: I often have conversations with myself about something that speaks to me, or rather, enraptures me. Besides, once you begin reading this fast-paced psychological thriller, you'll not only question the narrator's sanity, you'll be critiquing your on perspective about the world around you, the validity of your memories, and your own perception of the people we probably talk to the least: our neighbors. Oh, and if you're a cinephile like me, this book will give you all the feels for Alfred Hitchcock's most popular films.
Woman opens with Anna Fox, a former child psychologist confined to her New York City apartment because of agoraphobia, a type of anxiety disorder where a person fears places or situations that may be difficult to escape. But not only is she virtually imprisoned because of her condition, she is bound by the shame of not engaging with the outside world. She maintains relationships with her husband and daughter via telephone and feels guilty because she isn't emotionally and physically available to them. Her only solace is watching film classics like Vertigo and Rear Window, spying on her neighbors with her Nikon, playing online chess, and counseling others in agoraphobia support chat rooms.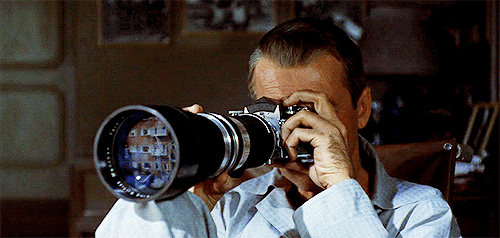 Not to mention mixing medication and guzzling endless glasses of Merlot. Then the Russells move in across the street, and Anna is immediately drawn to them: a perfect family that mirrors what used to be hers. But after a friendly visit from Mrs. Russell, Anna's daily spy session from her bedroom window is turned upside down when she witnesses something ghastly in the Russells' living room. Or did she?
Finn is a master at building the stifling world that has become Anna's home and her very being. From playing out scenes throughout the day through tightly woven short chapters, to developing Anna's internal monologue, Finn left me holding my breath and wondering what was going to happen next. Anna Fox is undoubtedly one of the most unreliable narrators of I've ever come across, spinning in a haze of what amounts to drug and alcohol abuse. With that being said, Anna is not just a caricature of emotionally instability; she is fraught with complexity and is a mirror of our own anxieties about who we are, how we see ourselves, and what we believe about others.
This page-turner kept me on edge and fed my love of both books and film. If you haven't guessed it already, I highly recommend this ode to Hitchockian mystery.
Now if you'll excuse me, I'm going to have another conversation with myself. I'll tell you about it later.