A little girl with shining hair helping rogue bandits in the dark forest of the Hinterlands, discovering her magic while escaping the evil Townies who killed her mother for being a witch, Jimmy Cajoleas' book GOLDELINE is a richly told story that is perfect for fans of David Almond, J.A. White's The Thickety, and anyone who loves a story that might be scary to tell in the dark. Jimmy Cajoleas is a native from Jackson, Mississippi and he currently lives in Brooklyn, New York. He received his MFA in Fiction from the University of Mississippi. Here, Jimmy Cajoleas answers some questions regarding GOLDELINE, his new novel for kids ages 10 and up.
What are you currently reading?
Oh man, so much good stuff. Last week I read Jesmyn Ward's new book, and I thought it was great. I've been slowly reading Raids on the Unspeakable by Thomas Merton a little at a time, and that rules. And yesterday I finished My Best Friend's Exorcism by Grady Hendrix, which is the rare horror novel that actually made me cry.
When did you start writing? How did growing up in the South affect your storytelling and the kinds of stories you are drawn to?
I started writing not long after I learned to read. I remember making scary picture books when I was a kid, with monsters and skeletons in them. They usually ended with my friends coming to my house and us all eating pizza.
To be honest, I spent most of my childhood imagining I was somewhere else. A jungle, an old haunted castle, Gotham City, a primeval forest…anywhere except where I was. Also, in the South you learn that things are never simple, and never easy, least of all people. All that complication is where stories come from.
Did you ever expect to write a book for children?
I never did! GOLDELINE was my MFA thesis, and it was originally a novel for adults. It became a kids' book after my agent Jess Regel told me to let the story be what it wanted to be.
In your own words, tell me a little bit about what GOLDELINE is about & when and how you started writing it.
Goldeline is a book about an orphan girl who lives as a bandit in the woods. I don't really want to say too much more than that, if it's okay with you. I hate when I know what a book is about before I read it! I won't even read the backs of books for that reason.
Goldeline herself came from a freewriting exercise. I used to work at a vintage clothing store in Oxford, MS, and there would be long stretches of time when no one came in. So I would sit down with a blank notebook and just write, for hours and hours, with no plan and no agenda. One day I sat down and started writing, and this funny little voice came out. I kept going for an hour in this voice, just yapping on the page. Eventually I figured out it was the voice of an eleven year old girl hiding in the woods. The rest of the story kind of told itself from there.
Of course, that was just a twenty-page short story for adults that no one would publish, which is how Goldeline sat for six or seven years. I never stopped thinking about her—worrying about her, really—though I didn't quite know what to do about it. Goldeline didn't become a novel until I was in graduate school. I'd just finished a mostly-realistic novel that I absolutely hated, and I wanted to try and write something better. I told the story to my teacher, the writer Megan Abbott, and she encouraged me to make it a novel.  
Who is Goldeline? Where does she come from? The name, it seems, combines Goldilocks and Coraline, (but I may be off!) Those are both female characters from completely different stories, and do either of those protagonists relate to your own?
The name "Goldeline" actually comes from this Neutral Milk Hotel song called "Oh Comely."  In the song it's "Goldaline" (pronounced Gold-a-leen) but I misspelled it by accident and liked it better my way, so now it's Goldeline (rhymes with Coraline). Mistakes are a key component in my writing!  
The Goldilocks thing is a good call though, since so much of this book happens in threes, same as that fairy-tale. I love Coraline too. Actually all of Neil Gaiman's stuff (especially The Sandman).
What was your favorite scene to write in GOLDELINE?
My favorite scene to write was the dinner scene at Bobba's house. It took me a thousand tries to get it right. I remember when I finally nailed it, sitting out on the balcony at Square Books. I think I stood up and yelled, which is something you're not supposed to do at a book store.
The way I can describe this book is a Southern-Gothic-Fairy tale. The first question is whether you agree with that assessment, and if you do, then the second question is why are you drawn to themes of magical-realism, and fairy-tales?
Sounds good to me! Though I should make it clear that the story isn't set in the American South: it's not supposed to be in the "real world."
I like fairy-tales and magic stories because I feel like they tell certain kinds of truths better than so-called realism ever can. Sometimes big emotions need a ghost behind them, or a magic house, or a generational curse. Strict realism can't always account for what happens out there. It's a convention, a compromise, same as anything else.
What is your favorite folk/fairy tale?
So many! My favorite one now is a Russian fairytale called "Vasalisa the Beautiful." It's about a girl who has a talking wooden doll that teaches her how to steal a skull-lantern from Baba Yaga so her family's house won't be dark anymore. I'd never heard of it until I saw this terrific Annie Baker play called THE ANTIPODES, which makes a small (and thrilling!) reference to it.
What were your favorite books as a kid?
How do I even start? I think my very favorite book was The Mummy, the Will, and the Crypt by John Bellairs. I loved the Lord of the Rings and R.L. Stine and Madeleine L'Engle as well.
Will you be writing more books for kids? What do you hope people who read your book take away from it?
Yes! Lord willing, I've got a Young Adult book coming out next year, and another Middle Grade book after that.
Honestly, I just hope people like the book okay. It was really fun to write!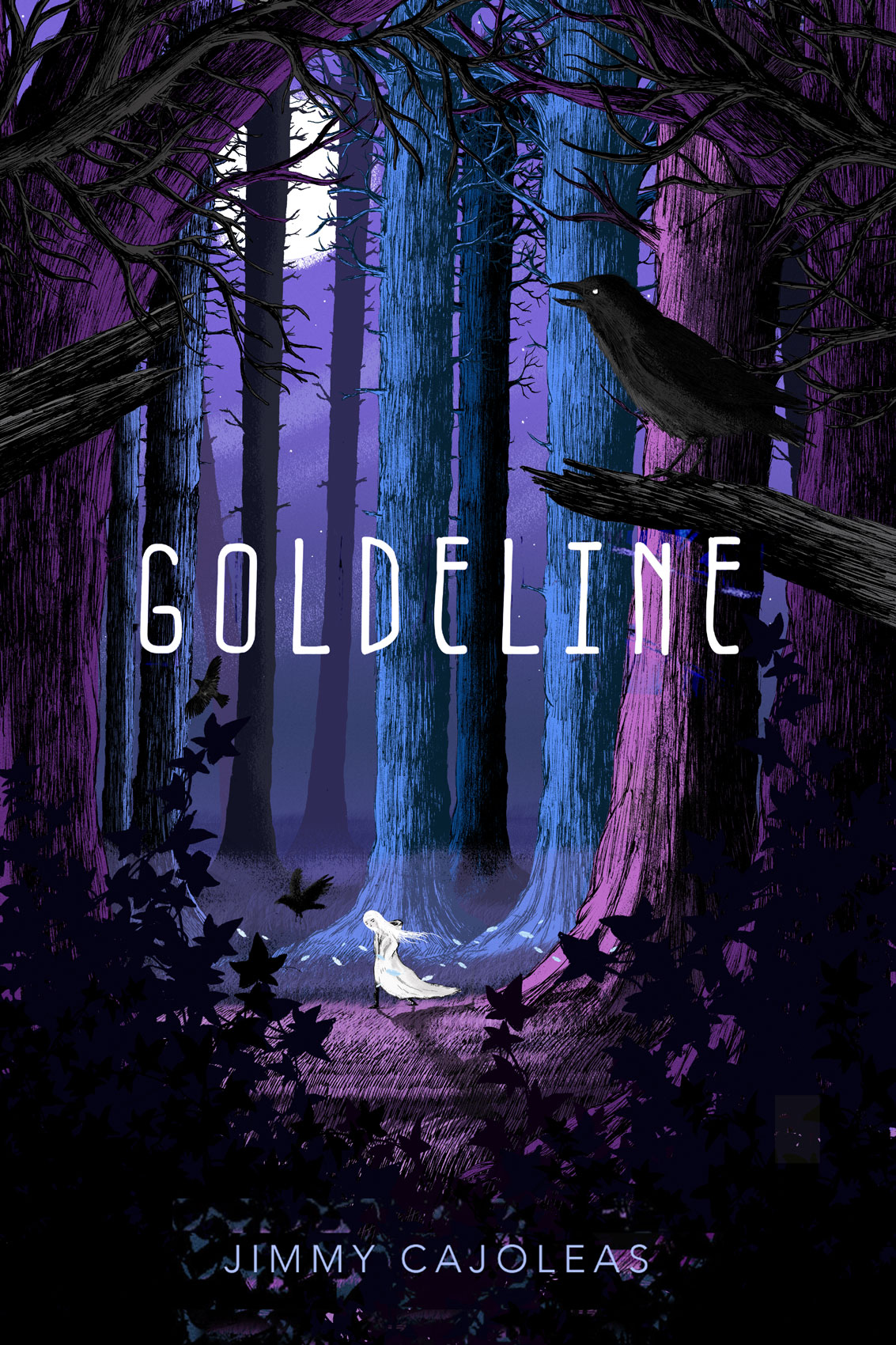 Author Jimmy Cajoleas will be signing and reading GOLDELINE at Lemuria Books on Saturday, November 25, at 11:00 A.M.
Call 601-366-7619 or visit www.lemuriabooks.com to reserve a signed copy today.