Interview with John Evans by Jana Hoops. Special to the Clarion-LedgerSunday print edition (June 11).
Even though John Grisham was born in neighboring Arkansas 62 years ago, Mississippians will always "claim" him as a favorite son, since his family made the move to north Mississippi when he was a child–and his ties became tight, thanks to his years as a student at Mississippi State and then Ole Miss law school, and later as a young lawyer in Southaven, a member of the state legislature, and a stretch when he and his family returned to Oxford once he became one of the nation's most successful authors.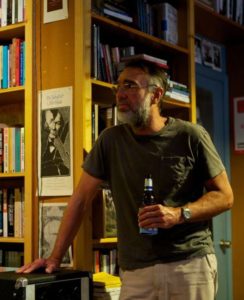 Among his biggest fans is John Evans, who opened Lemuria Books in Jackson 42 years ago and has watched with satisfaction as Grisham's career–and their friendship–has flourished since A Time to Kill debuted in 1989.
The memories Evans holds of Grisham's early years as an author, and of the writer's phenomenal career through the years, convey his obvious pride in a man he considers to be a valued ambassador for Mississippi.
With the release of Grisham's 30th novel, Camino Island, the writer is embarking on his first book tour in 25 year–and his stops at Richard Howorth's Square Books in Oxford on June 20 and at Evans's Lemuria Books on June 21 are the author's nod to the roles these booksellers and longtime friends played in his early career.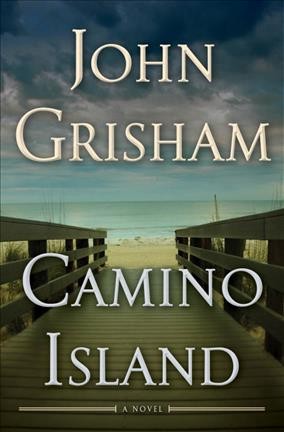 Tickets for the event have already been allotted for Grisham's appearances at both stores.
A native Jacksonian, Evans opened Lemuria in 1975, slowly building a "community of readers" that he hopes has made his hometown a better place.
Tell me how you started Lemuria Books, and why.
I grew up in Jackson and graduated from Murrah High School in 1968–barely. I went to Ole Miss and got a degree in general business.
I got interested in the idea of opening a shop because I had gotten tired of traveling out of town to find good records and books and bringing them here (to Jackson). BeBop (Records) opened in 1974, so there was then no need for finding the records.
I got married and decided to do something. In 1975, at age 24, I formed my company and in October of that year, my wife and I opened Lemuria. I had never worked in a bookstore, so it was all trial and error. I wrote letters to publishers or called them on the phone and set up appointments. The salesmen came to our apartment to set up my first orders. When I started the company, I got a lease for a space behind Poet's, the best bar in town. It was a second- and third- floor apartment. Ninety days later, I was working in the bar, waiting tables, to make ends meet.
I moved the store to the Plaza at Highland Village and stayed there from 1977 to 1988. On April 1–my favorite day of the year–in 1988, we moved to our current location at Banner Hall, the old Redd Pest Building.
What was, and is, your vision for Lemuria and its role in the Jackson community?
I'm very interested in giving the community of Jackson the very best bookstore I can give it–what, in my judgment, I consider to be the best. I've always been interested in the idea that I was not going to be penalized by being in a "poor, under-educated" market. If you want to have a good bookstore you have to have good books, and it was always my desire that Lemuria would be the very best bookstore I can provide to the community.
How do you do that? By bringing national authors to Jackson, Mississippi. That's a very unifying experience, because, when authors come to Mississippi to sign their books, they touch the books they sign the books, and they develop friendships with the store and with the people here. They create a bond with the community, and that makes the books come alive–all of a sudden, they're not just a product.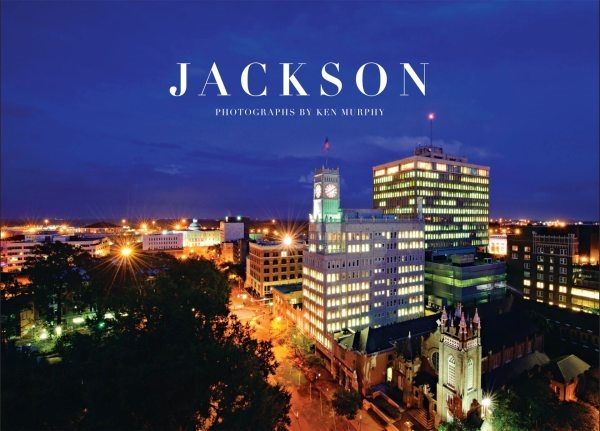 Publishing the Jackson book (published in 2014 by Evans and Lemuria Books, with photography by Ken Murphy) was the ultimate expression of that–creating the very best book about this city–a book that makes Jackson look beautiful and fun and full of good things, and making those things more tangible. That has been the driving force for everything else we do–trying to go local in a positive way. And all of our focus is on real books.
Why has Lemuria been so successful, and stood the test of time over the past 42 years?
I knew when I moved here (to Banner Hall), I had to grow because the big box stores like Barnes & Noble and Books-a-Million and Borders would come along and we had to adapt for every change. With Metrocenter and later Northpark Mall, there were half a dozen chain bookstores in malls, with very different markets. With each one, we had to be more proactive.
After we survived the (most recent) recession, a lot of bookstores went under. You have to do everything you can to revitalize your store. The biggest thing in the last 25 years that brought the most continuous change has been the internet. My retail customer started changing about 15 years ago. Like everybody else, we keep trying to find the next ace in the hole.
Let's put it this way: we've been able to make money because there are people who care about our efforts. I think of myself as a bookseller, not as the boss here, and, as a group, we've worked hard to make Lemuria what it is today.
How has John Grisham supported the indie book business throughout his career?
John Grisham's first book signing in Jackson in 1989, for A Time to Kill, was at Hal and Mal's–but between A Time to Kill and The Firm (his 1991 book which was made into a movie and launched his writing career), he started making a commitment to local bookstores. I feel like he understands what each and every independent bookstore was doing for him, and the work they were doing to promote his books.
His new book (Camino Island), reflects 30 years of his relationship with booksellers and bookstores and the whole way booksellers interact with books and with authors. I think this book is his testament to what independent bookstores have done for our society.
John loves books. He loves the physical, printed books as an art form. This book is about the business of selling books. He loves bookstores. That's how he has the understanding to write this book.
Why do you think John Grisham's books connect with so many people?
He works at it. He thinks about it. He plans it. He comes up with these ideas and plots. He figured out how to give meaning to legal thrillers. Gray Mountaindealt with strip mining for coal. Calico Joe is about baseball. The Chamberdeals with the death penalty.
He has taken his success and tried to make people aware of topics he is passionate about, and he makes you think about something in the culture, about things that are meaningful to him. The key issues he writes about are personal to him in a way that actualizes him as an author and it activates you as a reader, and that presents an authenticity that gives him breadth and depth.
Richard (Howorth) and I can see very unique things about John, from our perspectives. There is more authenticity to him, not necessarily just commercializing his product. He's down to earth.
What is your impression of the indie book business as Grisham presents it in Camino Island?
In this book, I think about real people who have worked in a bookstore, and customers who are going into an independent book store and have a relationship with a bookseller. Both of them have a love of books. Reading is an independent thing that touches you at the moment, and I feel like he has done a wonderful job of describing how a bookstore relates to the community and that he understands the book world and how the business of rare books and first editions operates.
John has been in a lot of bookstores. He knows a lot of booksellers. He knows about first edition books. He gets that. All of his years in the book business came out in this world he created in Camino Island. It's an extension of years of reading books and of knowing the business. Part of what John Grisham is doing for the book business is giving it value.
What would you say John Grisham has done for Mississippi, through the success of his writing?
I think what he's done for the state of Mississippi is he's made people enjoy reading. Some people may read five or ten books a year. Or one. Why do people read? Because they enjoy it.
Before the 80s, the chain stores had taught people to go in bookstores mostly for the mass market paperbacks. But before the big box stores, independent bookstores came of age and created a community of readers. Grisham started publishing at the end of the 80s. His success with the movie industry was a perfect fit for what he was writing. So people started enjoying reading–for pleasure. That's why his work took off and he became so successful–people liked his books.
He brought more people into bookstores–and he liked going to bookstores and talking to his readers. People would come in to buy more Grisham because they enjoyed reading–and they started caring about books and collecting them. There's a community of readers in Mississippi now that he helped create, and that, really, has made Mississippi better.