Despite all the rain of the past few days, spring means a number of very sunny and happy things to me. So in honor of this most wonderful time in Mississippi, during the two-week period when we don't all feel like we will surely die from wretched, wet cold or suffocate from the stifling heat, we can all walk outside our homes and just say "AHHHHHHHHHHHHHHHHHH!"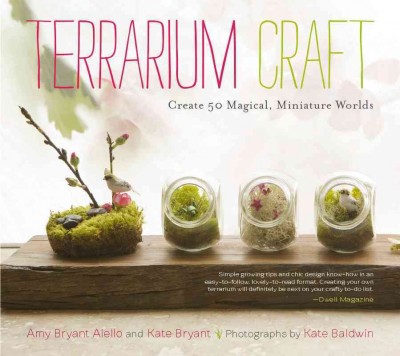 I have built a display. This display is what spring means to me and essentially all of the things it makes me want to do. I feel certain I'm not the only one who gets the planting bug in the spring. I have a particular fondness for succulents and terrariums. Why you might ask? Well that is because they are low maintenance, they are clean and fresh looking, and depending on your arrangement, they can look rather elaborate. I like to appear like I know what I'm doing, people. And I truly, to goodness do not. I was not blessed with the green thumb of father and mother. It is not necessarily a black thumb; I fondly call it my gray thumb. So in this situation everyone wins…including the plants. If anyone feels so inclined, I've placed a book on this display for each of these loves. One is called Terrarium Craft, the other Hardy Succulents. Another favorite is Tiny Terrarium. If you are interested ask me and I'll show it to you! Essentially you create scenes inside your terrarium with people and any manner of thing. I know Joan Hawkins Interiors had the makings for these things.
Anyhow moving on…spring also makes me want to spruce my house up. Justina Blakeney's new book The New Bohemians makes me want to completely rethink my entire decorating scheme – just completely start all over again. I love the clean lines of a mid-century furniture, but lord knows I can cram a lot of stuff in a space and hang a lot of art on the walls. So does this make me a modern bohemian, as a section in her book suggests? I have many questions left on this matter, but honestly this book is a feast for your eyes. Blakeney has gotten quite a lot of acclaim for design aesthetic over the past few years, and this book only further proves why. Now if I really want to build on what I've got (which my mother would say is my best option), I should really invest in the new Apartment Therapy Complete + Happy Home. This book pulls from a little bit of everywhere just like their incredible blog of the same name (Apartment Therapy…in case you missed that part). I mean this book talks about it all, down to the frames you use for your art, without being overwhelming and nitpicking. Oh I almost forgot to mention that The New Bohemians has great DIY projects in it which segues into my next desire of spring…CRAFTING.
I pretty m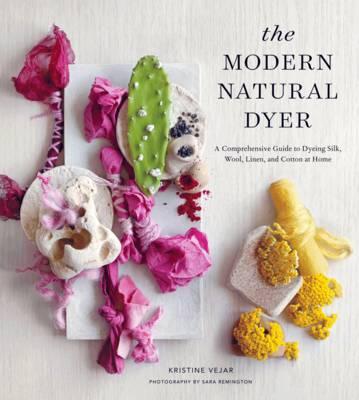 uch always love to make something, but I think the whole new life thing that comes along with spring really does something to me. A book I've been drooling over for quite some time now is The Modern Natural Dyer. Not only is it a gorgeous book, but it also tells you how to dye fibers with flowers, vegetables, and spices. Basically head on over to the grocery store and make a mess because I love to make a mess. It's the cleaning up that presents a problem for me. This book has twenty projects for your home and your wardrobe, including knitting and sewing. Pretty amazing if you think about it. "Oh, why yes, I did make this! I dyed it as well. Eat your freaking heart out!!!" Next up on the docket we have Materially Crafted: A DIY Primer for the Design-Obsessed (that's me). So this book's projects are broken down into sections of spray paint, plaster, concrete, paper, thread, wax, wood, and the list goes on. I could definitely get into a modern looking concrete cake stand or some precious wax bud vases. There is more to come about this display, but I feel like I am close to losing all of you so I will leave you here