By Kelly Pickerill. Special to the Clarion-Ledger Sunday print edition (January 14)
Jamie Quatro's second book and first novel seems, by the summary, as through it may be an expanded version of one of her stories.
Her first book, a collection of short stories called I Want to Show You More, was populated with characters whose predilections included  running, infidelity, and theology, though not necessarily in that order.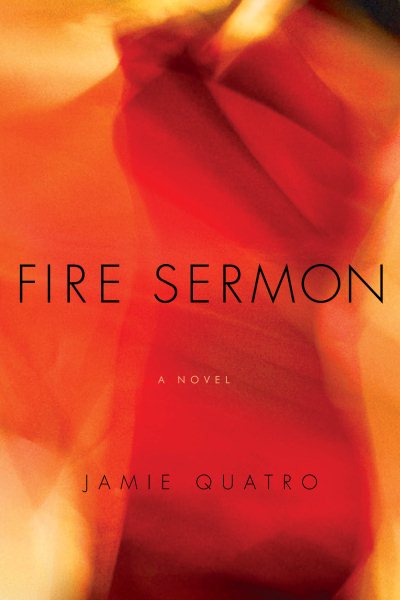 With Fire Sermon (Grove Press), Quatro has proven that she can successfully make something new out of the same materials, and do so in ways that are fearless, boundary-pushing, and exhilarating to read. As she did in More, Quatro plumbs truths about the gratification and restraint of desire, about the intimacy and estrangement of marriage, and about the steadfastness and inconsistency of faith.
Maggie's marriage to Thomas and their two children seems perfect from the outside–they married young, had two children, and enjoy a comfortable commitment. But an innocent exchange of letters between Maggie and a poet, James, who shares her spiritual acuity, sparks a desire in Maggie that she finds herself helpless to resist.
Quatro uses several storytelling devices throughout the novel–emails, therapy sessions, prayers, poetry, even a sermon. The affair unfolds in pieces that are out of order chronologically, narrated by Maggie in first person. Maggie and Thomas's story is written in third person, where Maggie is referred to as "the bride" or "she," but the reader senses it is really Maggie who is narrating at a distance, perhaps removing herself from the memories, from the past.
The more traditional prose sections have a dreaminess about them, as though you're being told a story by someone close to you, but the memory they're describing is one you lived, as well, so you have the benefit of remembering while also being reminded.
Some passages read like they happened long ago, the repercussions almost forgotten. Reading others, what's happening is so immediate you feel like  you might be able to stop it by crying out.
Fire Sermon is a novel that is more than the sum of its parts. Maggie is a real human being, and Quatro's prose never judges her, so the reader can't either.
The choices she makes are not necessarily right for anyone, not for Maggie, not for James, not for Thomas. But they're her choices.
In anyone else's hands, the level of empathy might not be as strong; Quatro adeptly depicts a messy situation with flawed people in a way that connects us with our own shortcomings.
Jamie Quatro will be at Lemuria on Thursday, January 25, at 5:00 p.m. to sign copies of Fire Sermon and read from the book at 5:30 p.m. Fire Sermon is Lemuria's January 2018 selection for its First Editions Club for Fiction.