Interview with Rosemary Wells by Clara Martin.
In the world of children's books, there is a duo named Max and Ruby. They are bunny siblings: Ruby is the older sister who is very bossy, and Max is her little brother who is always up to mischief. The Max & Ruby series spans over forty books and now have their own television show on Nick Jr.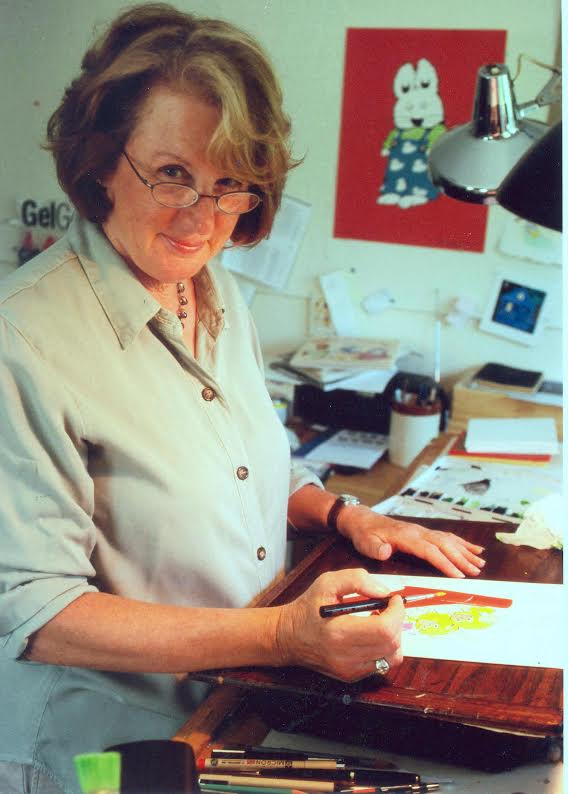 Their creator, Rosemary Wells, has been writing and illustrating books for over 45 years. She began working in publishing as a book designer for seven years. All through her writing and illustrating career, from her picture books to her young adult novels, Rosemary Wells advocates for children's literacy wherever she goes. Born in New York City and raised in rural New Jersey, she now resides in Connecticut.
Lemuria Books is thrilled to welcome ROSEMARY WELLS, the author of MAX & RUBY for a story time and signing on MONDAY, OCTOBER 2ND from 3:30 – 4:30 pm. This story time is free and open to the public!
A presentation given by Rosemary Wells that is geared towards adults & educators will run from 5 pm to 6 pm, and a RSVP is necessary. To RSVP, please call Lemuria Books at 601-366-7619.
In an interview below, Rosemary Wells talks about her own characters, her illustration process, and the importance of reading books aloud to children.
What drew you to stories about toddlers and young children?
I can't really tell you why. Perhaps because I had young children around me, and still do. I find them hilarious. My own childhood–I was as a tomboy, a very dedicated artist, and utterly non-compliant with what I didn't like in school–also added to this. It always does in authors. We go back over our own lives and see, in the new lives around us, many of the same traits and predicaments.
However, I have also written 4 books for middle grade readers and 7 novels for YA!
Tell me a little bit about Max & Ruby (and your other characters).
What I really love is the sibling dynamic. It is so real. Max and Ruby are my own two children. This is how they constantly behaved with each other when they thought I wasn't present or listening to them. Ruby never stopped guiding Max in all the ways of the world that Max had to learn. Max never took anything she said seriously. Never listened to a single word she said. This is a story dynamic which never ran out on me. It is a universal sister/brother routine in all countries in the world. That's the reason the parents aren't in the stories. None of the funny stuff would happy with Mom or Dad there. So where are they? In the next room, listening!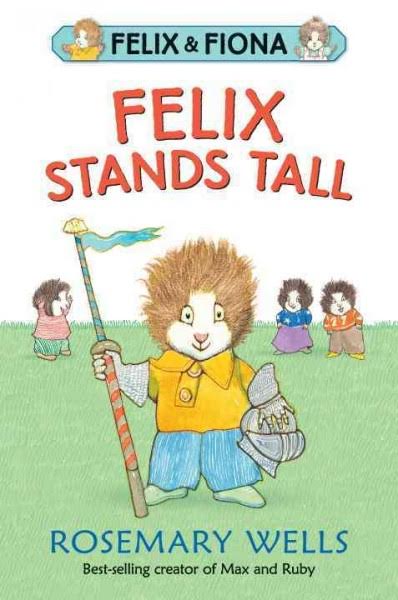 My equally favorite character is Yoko. My next book is another Felix and Fiona melodrama friendship book from Candlewick. And next year, I have a book from Macmillan that introduces new characters, Kit and Kaboodle, twin pussycats and their little nemesis, Spinka, the mouse.
Why are you drawn to drawing animals to represent your children?
I draw animals better. People love animals, particularly young ones. That's why we take stuffed animals too bed—not so much stuffed people!
Children depicted in illustration cannot do what animals can do on a page. Nor do they engender as much humor or sympathy unless drawn by Garth Williams! Kids are more serious to draw and elicit more reader questioning.
Can you tell me about your illustration style & process?
I wish I could answer this better. I draw. I've put in my 30,000 hours! I use mostly watercolor but have branched out to pastel. I copy. What I can't draw well, I copy out of books. When I need inspiration, I look to the great illustrators and commercial artists of the early twentieth century. Trademarks, advertising, etc.  I encourage all my young artists in my workshops to concentrate, copy, and revise. Revise everything, because each time you do it again, the work gets better.
What do you love about writing and illustrating books for children?
It has endless possibilities. It's what I do really well. It has been and continues to be a very successful career for me. I never tire of it because each book I do is alive. When they stop being alive, then I will stop. Not until then.
What were some books that made an impact on you as a child, and what do you hope your books do for children today?
We had very few books in the 1940s and 50s compared to today. Robert Lawson, Beatrix Potter, Garth Williams, who else? I don't know. I copied them all. Lavishly illustrated fairy tales. We read them again and again. As a writer, I think that made me realize I better write books to be read over and over.
This is why I know for a fact, that although I had a golden childhood, safe from want, harm, and discord, that my great escape was books. No matter where we are on life's scale, we need escape. Kids eat it up and they get it best from books. (worst, I have to add from video games, which are toxic and free of any moral compass or other good outcome.)
We need to read real books (not tablets) to our babies, starting very early in the first year of life.
The one great privilege that fortunate, advanced kids have over the less the fortunate is reading-aloud parents and regular visits to the library.
So, if we read to our children twenty minutes every day, they will listen to us, learn from their many books more than we can ever imagine.
When they reach kindergarten, no matter how underserved their childhoods, those children who are read to all the time will be the level equal of any privileged child in their school. They will be prepared to learn and advance in school. If you read every day aloud, you can almost guarantee your child's bright future.
There are very recent live MRI scans of children's brains while being read to. The critical development of the brain takes place in the first five years of life and apparently nothing stimulates it into permanent growth like read aloud stories in the parents' voices. This treasure of childhood, reading aloud requires only a library card.
Books taught me to think in ways neither my parents not my teachers ever taught me. This is why it is so important that we encourage the next generation to be readers. We are in a national crisis in our country today. My two cents is this: We don't need any more followers in America today. We need leaders. Real leaders are critical thinkers. They become critical thinkers from reading everything, things they agree with and things they don't. Our kids need this cognitive training in order to become good citizens. Good citizens are independent. Good leaders understand the difference between facts/science and made up fairy tales that are narrow opinions and lead nowhere. If our country as we know and love it is to survive, the leaders of our next generation need generosity of spirit. While very young, the leaders of tomorrow have to learn to be patient, inclusive of those unlike them, kind to the less fortunate, courteous, curious, and able to dream a better world for all of us, not just for self.
Much of this comes from good parenting and educating. The rest comes from books.
Meet Rosemary Wells at Lemuria Books on Monday, October 2nd!
3:30 – 4:30 p.m. Story Time & Signing
5:00 – 6:00 p.m. Rosemary Wells Presentation on Literacy*
*Adults Only, Please RSVP at 601-366-7619