I had been looking forward to reading Desperation Road by Michael Farris Smith ever since last July, when he appeared as the "opening act" at fellow Lee Boudreaux books writer John Gregory Brown's reading for A Thousand Miles from Nowhere (an excellent read in its own right).
Smith read from the very beginning of Desperation Road that begins with a woman carrying a child, a trash bag full of their worldly possessions, and the full weight of her life decisions down a hot Interstate just across the Louisiana line. I thought of all the weird interactions I had and heard about living in Tallulah, Louisiana, for three years. Nevermind I was at the wrong part of the border (the woman turns out to be trekking to McComb), she just felt so real in my mind.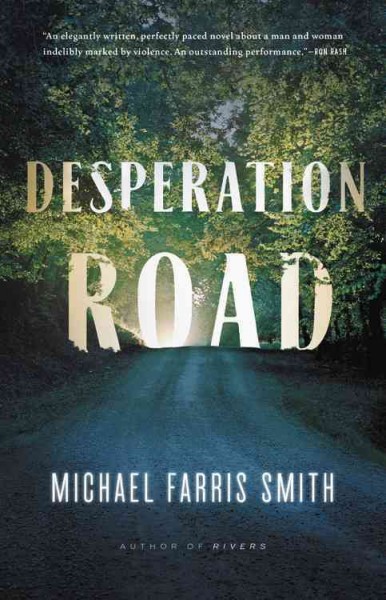 The story carries forth the story of the woman–Maben–and her daughter, Annalee, from the harshness of the sun to the darkness of the night. As a reader, you feel like you've experienced so much by the time the alternate protagonist, Russell Gaines, even enters the novel.
Russell, recently released from Parchman as a result of a vehicular manslaughter conviction, returns to his hometown to find so much the same, yet irrevocably lost to him. He begins to drift nihilistically. Russell doesn't carry a heavy conscience, but he is stalked literally by the brothers of the boy he accidentally killed long ago. In the middle of his wayward skid, he finds himself suddenly entangled in Maben's problem in a way he could have never anticipated.
There is a tension and stark beauty that pervades all pages of Smith's novel. It delivers blunt, realistic dialogue and long, beautiful run-on sentences that never manage to trip over themselves. Smith is unquestionably a craftsman of the highest order. He managed to surprise me several times, only to have that surprise seem inevitable in retrospect.
This is the first 'grit lit' novel I've picked up and been enchanted by, so I don't have any ready comparisons to Ron Rash or Tom Franklin for you, although they seem equally impressed by Smith to go by their blurbs on the cover of the book. I will say that this is sharp Southern fiction at its finest, and I encourage you not to miss it.