I just read two New Orleans-based books that both came out on June 28 and seem to rhyme with each other in peculiar ways: Stuart Stevens' political dark comedy The Innocent Have Nothing to Fear and John Gregory Brown's post-Katrina meditation on mental illness A Thousand Miles from Nowhere. The idea of the Big Easy, or the City that Care Forgot, has always been sort of an illusory front for tourists passing through New Orleans. Those names are designed to conjure up images of Mardi Gras floats, Dixieland jazz, football games, and copious amounts of alcohol.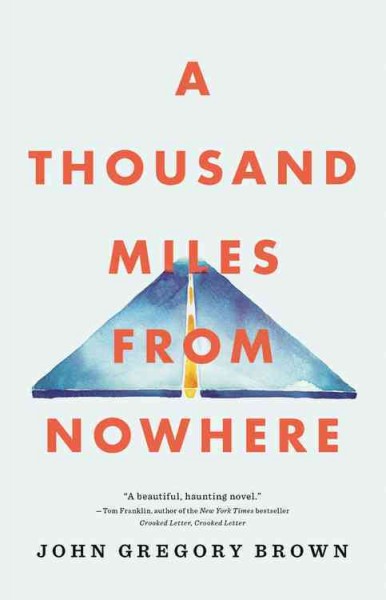 But if you live there, the pressures of the quotidian grind and the sum of your life choices catch up with you, just like everywhere else. If that's where your problems have come to a head, the quietest, sleepiest city in North America will feel like a welcome escape, which is exactly the situation that Henry Garrett, the unwell protagonist of Brown's A Thousand Miles from Nowhere finds himself in.
Garrett escapes Hurricane Katrina in a daze. When he arrives in Marimore, Virginia, everybody correctly surmises that he has just lost everything but misdiagnoses the cause to the hurricane. In reality, an inherited mental illness Henry just describes as the "clatter" (and his wife's miscarried pregnancy) has caused him to quit his teaching job, alienate his wife, and blow through his inheritance on an abandoned grocery store (which is now probably flooded).
If that isn't bad enough, Henry runs over a convict on a work line who rushes out into the middle of the road so that his family can collect a death pension from the state. On the other hand, Henry is also the recipient of copious amounts of grace from everybody from Latangi, the widowed Indian proprietress of his motel, to Marge, the hard-charging judge's clerk and head of a local church's women group. While Henry is, to borrow a famous New Orleans phrase, "depending[ing] on the kindness of strangers," he begins to look outward. He attempts, however brokenly, to help the widow of the man he hit and an old friend, who looks trapped in his New Orleans grocery store.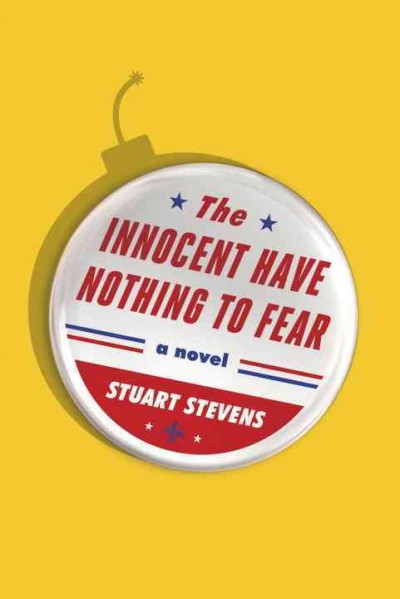 Instead of exiting New Orleans mid-breakdown, J.D. Callahan, the protagonist of The Innocent Have Nothing to Fear, reluctantly marches right back into it. He is there for the 2020 Republican National Convention, where he is trying to squeeze a moderate underdog candidate Hilda Smith into the nomination against nationalist Armstrong George (a thinly veiled, even tamped-down, satire of Donald Trump). His own breakdown revolved around a bad break-up from a news anchor girlfriend and a crack-up on Meet the Press. That might seem like a small obstacle compared to Henry Garrett's, but the scrutiny of politics has a way of raising the stakes. It doesn't help that the city and convention is already tense from a series of non-fatal bombings around town in the previous few days.
J.D. Callahan shares a snarky disdain for New Orleans culture, shaped surely by Stevens' own opinions (as sampled earlier in Stevens' beautiful, lyrical football memoir, The Last Season). Yet underneath this disdain runs a reluctant affection, just as much for the city as for his screwed-up Callahan family that caused J.D. to leave New Orleans in the first place. It's the same family, however, that comes to his rescue when the political establishment tries to cast him out again.
Henry Garrett and J.D. certainly have many cares that the City that Care Forgot incubates, or exacerbates, or perhaps simply spectates, but these novels are ultimately about redemption. That redemption is hard-won and nurtured by care from the people around them, but realized by a determination to see themselves throughout. Because, even if you start or end in a place called the Big Easy, wherever you go, as they say, there you are.
Signed copies of John Gregory Brown's A Thousand Miles from Nowhere are available through our web store here. Stuart Stevens will be a panelist at the Mississippi Book Festival at the State Capitol Building on August 20, for Sports and Outdoors at 3:00 and The Presidential Year at 4:15.