I am currently reading The Midnight Cool by Lydia Peelle, meaning there's no chance I can spoil the ending for you in this blog. Regardless, I can already say that I would fully recommend this book. Set at the brink of World War I, the story follows two drifters, Billy and Charles, who arrive in a small Tennessee town to buy and sell horses. Billy is a middle aged Irishman that has immigrated to the United States at a young age to build a better life for himself, while Charles is a young, idealistic dreamer who envisions himself one day becoming a rich man. Together they wander from town to town, not yet living the life they truly want to live.
The Midnight Cool is a slow build that always feels like there's a seam that's just about to burst. Each character has got their secrets, which has me trying to guess all the possible outcomes that could come from each of them. Charles unwittingly buys a murderous horse named The Midnight Cool from the richest man in Richfield, Tennessee. This horse, as both we and Charles find out, is a force to be reckoned with.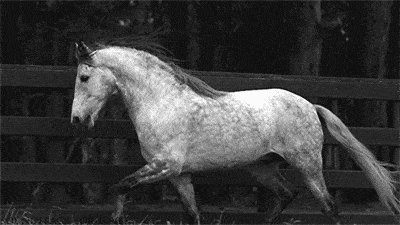 Usually, I don't like the use of flashbacks as a literary device. However, they work here really well. I'm enjoying seeing Billy as a young man and seeing how he's made himself into the expert con man that he becomes.
Peelle has a wonderful way of writing that feels like this entire story is a distant memory, one that's been retrieved to tell to a willing listener. And don't let the lack of quotation marks throw you off: it was disconcerting when I started reading, but it was easy to acclimate to once I got pulled into the world of the story. Now, I feel that the device is part of what's helping me to become fully immersed in this story. Rather than being an omniscient third party, I am part of Billy and Charles' racket of horse trading. I am helping them try to break The Midnight Cool. I feel everything they feel, from hope to disappointment and all that's in-between.
I'm going to be honest and say that this is a book I would not have normally picked up, but I'm so glad I did. The pacing of this book allows me to slow down and actually chew on what I'm reading. It keeps me thinking long after I've set it down. What more could you ask for from a book?
Lydia Peelle will be at Lemuria on Wednesday, January 18,  at 5:00 p.m. to sign and read from her new book, The Midnight Cool. You can reserve your signed or personalized copy here. In addition, Ketch Secor of the Old Crow Medicine Show will be giving an acoustic performance in conjunction with the reading.